When you start a company, there aren't too many things more important than your product and cash flow. While some media portray the advantages of this life (set your own hours, do what you want to do, experience overnight success), the truth is that running a business is extremely stressful. It's also wonderfully fulfilling if you're cut out for it.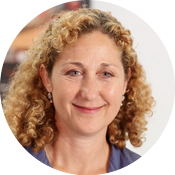 However, in the hustle and bustle of startup life, it's easy to put off important issues like HR and business compliance. As you grow, though, understanding these issues will make a big difference in how strong your company will be in the future.
I sat down with Janine Yancey, President and CEO of Emtrain, to share more about some of the downfalls and challenges of growing a business. Janine has been certified by both Federal and California courts as an expert in harassment training and investigations. Her company, Emtrain, is creating online, expert-generated content specifically tailored to small technology teams covering critical HR and legal guidance.
Caryn: Why did you decide to start Emtrain?
Janine: Great question. The transition happened for me around 2000 when I was serving as outside employment counsel to Google and several other cool startups at the time. Working with those teams to help them improve productivity made me realize how critical it was to have workplace training that didn't put people to sleep in conference rooms. I also saw first-hand how this concept was usually overlooked or addressed in a way that didn't add any real value to employees.
Basically, I started Emtrain as a component of my then law practice and kept it as a small endeavor while I started my family. Fast forward to now and what started as a fun side-project has grown into a team of 25 talented and diverse teammates. We pretty much focus all our energy on creating workplace training with our industry-expert partners that actually provides genuine value for people. We've made our critical courses free so they're accessible to everyone. We want to provide the same value-proposition for workplace skills as Treehouse, General Assembly, or Lynda provides for professional skills.
C: Specifically tailored to technology teams… What does that mean?
J: We're tailoring our solution to tech teams in a couple of ways. First, we're creating courses that include videos of typical scenes you'd see in a tech team. Our Great Interviewing course includes a scene with a marketing candidate discussing Hubspot and another interview scene of a software developer.  We're creating our newer courses specifically with tech teams in mind. This way we can cover the basics of routine management actions like interviewing, motivating, managing, disciplining, etc. Tech teams often have first time managers and these folks need exposure to the basics.  Lastly, we're developing our courses to meet the higher design and usability standards of tech teams.
C: What's one of the biggest mistakes that startups/companies make in the workplace?
J: They "wing it" when it comes to navigating HR or people issues. They walk into unstable situations without having a plan and not knowing it's a land-mine situation. Startup teams foster a culture of trying a plan and then improving or iterating it as you go. While that may work for the product or for marketing, it doesn't work for people. You can't figure out people issues as you go — you need insight from an experienced HR partner that has seen these explosive patterns over and over. This partner can help you predict how the situation might play out and how you can address it before bad hires, terminations, or miscommunication happens. You need someone that understands what might lead to harassment or discrimination.
C: What have been some of the challenges with your startup?
J: We've seen the gamut of challenges during the process of growing. One of the biggest challenges: getting smart and talented people to consciously think about creating a respectful and inclusive workplace on a daily basis. Getting team members to embrace differences rather than form cliques with the people most similar to them is also a challenge. It's been great to grow a team that conveys transparency and integrity through their efforts. I learned a lot from the road bumps internally, and it was great to incorporate and practice the same concepts we preach to others.
C: Any advice for startup entrepreneurs?
J: I think starting a company is an amazing career move for women because it enables you to chart a career that meets your changing needs. In my case, Emtrain was little more than a side project when I was starting my family.  As my kids grew up and entered school, I had more time. I was able to grow the team, and we evolved into a multi-million dollar business. Starting your own business is full of challenges, but the freedom to create what you love and make it succeed is incredibly more liberating than simply working at a big organization where you're one of thousands. Just remember: you're going to work crazy hours. Embrace it!
C: You have a business development series. Why should a startup check these out?
J: We call these our Learning Moment series. They're short, online experiences designed to provide managers all the basics on managing their employees, interviewing, giving feedback, motivating, discipline, fostering respect, and inclusion. In other words, we're hoping to improve their understanding of the workplace and the skills needed in roughly 15 minutes. Our industry experts and thought leader partners have been working with us on an awesome Q&A feature in these courses aimed at letting learners ask questions at anytime during the course and receive a timely response from an expert.
You can check out Emtrain's Learning Moment series by clicking here, featuring experts such as Steve Cadigan, formerly of LinkedIn, David Brezinski of McAfee, and many more.