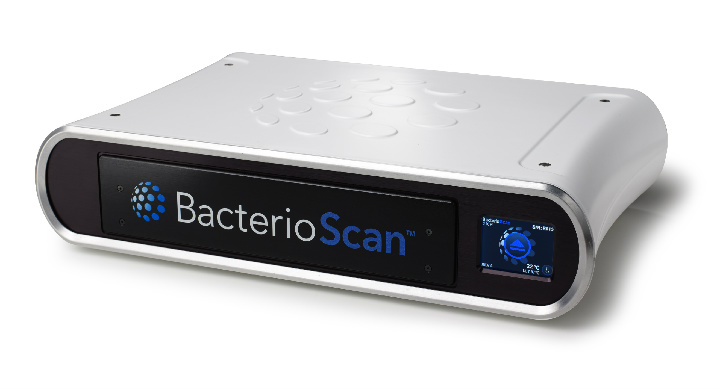 BacterioScan Inc. announced that it has completed and closed an over-subscribed six million dollar Series A financing round that will support completion and launch of the company's first in-vitro diagnostics (IVD) instrument during 2015. The financing round was managed by Warson Capital Partners of Clayton MO, and included co-investments from both the Missouri Technology Corporation and BioGenerator Fund, organizations that support the development of entrepreneurial life sciences companies in St. Louis and across Missouri.
The company's premier product (Model 216Dx) provides rapid detection of Urinary Tract Infection (UTI), the most common bacterial infection in humans. The BacterioScan product is targeted toward helping hospitals and clinical microbiology labs rapidly process the approximately 100 million UTI specimens collected each year worldwide. With rapid detection, the BacterioScan system reduces the processing time from several days to less than two hours for the vast majority of specimens. Additionally, UTI accounts for about 40% of all hospital-acquired infections, and the BacterioScan technology is aimed to help hospitals reduce and manage this serious and costly problem.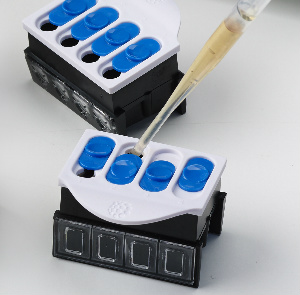 "We are excited by the opportunities open to our company." said Dana Marshall, BacterioScan's President. "This initial financing has allowed us to bring a truly revolutionary technology to the In-Vitro Diagnostics (IVD) market, providing us with a cornerstone product that offers potential for outstanding growth and adaptation for the future".
The BacterioScan instrument was initially developed by researchers in Israel, and has been in development in St Louis for several years. A "Research Only" version (Model 216R) of this medical instrument was introduced last year, and has yielded the company's first commercial sales. Today this instrument is at work in several world-class research hospitals and universities examining its capability to rapidly detect antibiotic resistance and susceptibility in various types of bacterial infections. Initial work, including recent publication from the US Centers for Disease Control (CDC) and others, has indicated that the technology can reduce the time for selection of effective antibiotic therapy from 30+ hours to less than 3 hours, offering a potential breakthrough in addressing the worldwide urgent challenge of antibiotic resistance.