Chicago-based job finding network Shiftgig has announced this week that OKCupid and SparkNotes CEO Sam Yagan has joined the company's board of directors. Shiftgig launched during the summer of last year with a dedicated team of developers at the helm of the self-proclaimed "LinkedIn for the service industry."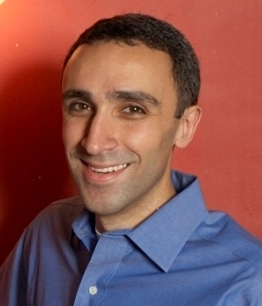 "It is an honor to have Sam Yagan join Shiftgig's board," said CEO Eddie Lou. "Sam broadens the diverse talent and wide range of experiences of our current directors. Sam is a world-class entrepreneur; his experience building high growth internet companies from idea to exit will be invaluable in the continued growth of Shiftgig."
Shiftgig's current board of directors also includes Brian Spaly, CEO of Chicago's online men's online shopping service Trunk Club, along with Shiftgig CEO Eddie Lou and CTO Sean Casey.
In addition to OKCupid and TheSpark.com, Yagan is a co-founder of Excelerate Labs, an accelerator located in Chicago, and has served as the president of MetaMachine Inc. TheSpark.com, Yagan's first entrepreneurial effort as a senior at Harvard, sold for $30 million under its new name: SparkNotes. Last year Yagan sold OKCupid for $50 million to IAC.
"I'm extremely excited about joining the Shiftgig board," said Yagan. "The site fills a much needed void in the service industry at a time when jobs and job placement are top of mind. I have followed the company from idea to initial traction and look forward to helping the founding team build on the outstanding progress they have already made."
With its dedicated team of developers, Shiftgig is constantly looking at how it can improve and innovate the networking service. Shiftgig's chief technology officer Sean Casey admitted that the list of ideas is an ever-growing, top priority for the company always looking for ways to get the right people connected with the jobs they're most passionate about.