Back in 2003, brothers Adam and Chad Saffro founded Real Time Freight Services, originally setting up shop in the Technology Innovation Center at Northwestern in Evanston, IL and providing a SaaS platform for shippers and transportation companies to communicate more efficiently and effectively.  With Adam in charge of business development and Chad keeping his eye on operations, the company grew to over 60 full time employees and was continually recognized as a TOP 100 Technology company in the logistics industry.  In 2010, the Saffros sold a portion of their ownership to a third party investor/partner and stepped back from day-to-day operations to pursue other ventures.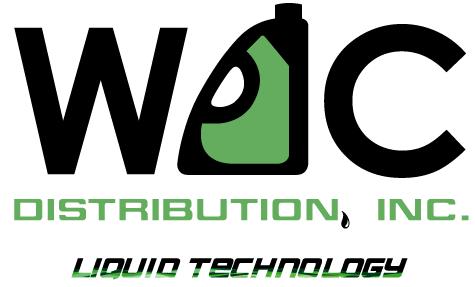 Seeing an opportunity to parlay their experience and contacts in the transportation industry into a successful 'green transportation consulting firm', they started WAC Distribution, Inc. with the goal of helping clients implement the best green technologies for lowering their fleet's greenhouse gas emissions and increasing fuel economy.  WAC's primary focus is on a fuel and engine treatment that enables trucks, buses, and automobiles to reduce greenhouse gases by 50% and increase fuel efficiency by 8 to 12%. An additional benefit is expanding the maintenance cycle on moving parts within the vehicles by reducing wear-and-tear. Several industry leaders, including the Suburban division of the Regional Transit Authority (RTA), have experienced significant fuel economy improvement working with WAC Distribution.
"The transportation industry is slow to adopt new technologies" Adam says, and "the opportunity to make traditional diesel or gasoline burning fleets more efficient, durable and environmentally friendly tends to get overshadowed in the press by hybrid and electric vehicle coverage." With the cost and logistics of replacing or retrofitting existing fleets still prohibitive, WAC Distribution is well positioned to guide the greening of roadways still dominated by legacy buses and trucks.

As serial entrepreneurs, the Saffros are also incubating new companies and consulting clients in a wide range of industries from technology start-ups to real estate. One notable company is CurrenTcy, an innovative player in the hot online deal space that combines the thrilling elements of a 'stock market' with 'online deals' and 'social commerce', creating a dynamic marketplace where prices on deals fluctuate based on the 'real-time' consumption and purchasing behavior of the public.
Between the growth of the green and deal site industries, this relatively young brother team is primed to lead entrepreneurial job creation in Chicago for many years to come.