Chicago energy saving startup Power2Switch has unveiled a new program this week that will help struggling families around the city bring their electric bills current. Kilowatts of Kindness will give every new member of Power2Switch the power to donate $20 to a family in need and keep the lights on this holiday season.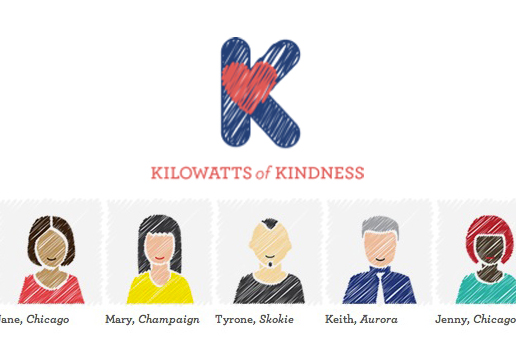 Power2Switch enables residents throughout Illinois, Texas, and New Jersey to compare rates on electricity, helping them find the best deal in their area and in some cases save up to 40 percent. Users can select whichever plan is ideal for them, and even find green energy providers in their state. The best part about Power2Switch is that once you've selected your new energy provider and verified your information, the startup does the rest of the work for you for free. No need to worry about a disruption of service or working out the details with your current provider.
The Kilowatts of Kindness program will give the nearly 20 percent of Illinois families who can't afford their monthly electric bill the chance to get help from Power2Switch customers. Families in need can share their story on the initiative web page, and any new Power2Switch customer can put their $20 toward the post they find most compelling.
"We want to change the way people donate to their communities," said Power2Switch COO and co-founder Phil Nevels. "Electricity is a basic resource that can be shared at the citizen-to-citizen level. We want to empower our customers to make a significant impact by taking a small step to help a family in need while saving money on their own electricity costs."
Power2Switch was part of Excelerate Labs' class of 2011 and raised a $1.3 million seed funding round in December of last year. To find out more about the company bringing awareness to electricity deregulation and its latest program to help Illinois families, visit Power2Switch.com.