QuickBlox, a renowned provider of cloud-based communication platforms, is proud to unveil Q-Consultation Lite, an innovative and free video teleconsultation software that is open-source. With the aim of making remote communication accessible to all, QuickBlox has developed Q-Consultation Lite as a high-performance solution for various industries.
One of the key benefits of Q-Consultation Lite is its easy integration with existing company platforms, making it a versatile solution for businesses. Compatible with iOS, Android, and the Web, it can be accessed across different devices, providing flexibility and convenience for users. Furthermore, the software's code can be modified by developers to enhance features such as language, icons, and data capture fields, and customize the user interface to align with the branding and identity of specific companies. This allows businesses to create a seamless and personalized experience for their users.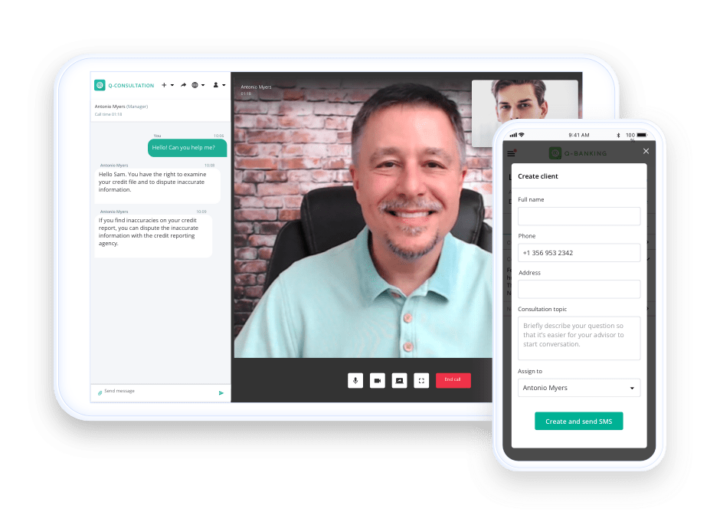 In addition, QuickBlox offers a paid HIPAA cloud plan that allows companies to be compliant with the Health Insurance Portability and Accountability Act (HIPAA) through a Business Associate Agreement (BAA) when using the free Q-Consultation Lite app. This ensures that sensitive patient information is protected and secure during teleconsultations, making it suitable for healthcare organizations and other industries that require strict data privacy compliance.
Q-Consultation Lite has already been adopted by several organizations, including a neonatal clinic that uses it to consult with parents of at-risk infants, a healthcare organization with an at-home wound management app, and an HR agency that uses it to streamline their recruitment process. The software has received positive feedback for its ease of use, flexibility, and customizable features.
As remote consultation becomes increasingly prevalent in various industries, including banking, retail, customer support, and HR, Q-Consultation Lite provides a reliable and efficient solution for businesses to connect with their customers, clients, or patients remotely. With its open-source nature, it also offers opportunities for further customization and innovation to meet specific business needs.