Midwest cities have become the go to place for startups in recent months, and cities in Ohio are no exception but it is one startup that has always called Ohio home that deserves attention.
It has recently been reported that the Midwest has 7 of the 10 most affordable cities in the USA, and Ohio has a number of cities that look to be on the rise, so it's no surprise that MoveEasy, an Ohio based moving startup, has found its niche among all the bubble wrap and moving trucks.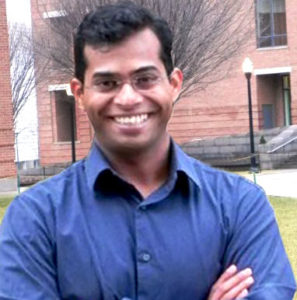 When Venkatesh Ganapathy was looking to move he found the process of searching for the right moving company to be cumbersome and, eventually, fruitless. It wasn't just the move, but all the little details that came afterwards that were causing him problems.
So, as with nearly every exciting new startup in recent years, his bad experience turned into the inspiration to create a platform that eliminates the red tape usually involved when uprooting your whole life from one place to settle nice and comfortably in another. The platform is MoveEasy. 
I've personally moved quite a lot in recent years due to new opportunities, adventures, and boredom. I've never used a moving company, although one time I flagged down a passing pickup truck to move ten minutes up the road and I tossed him a few bucks in gratitude. Either way, it's always a pain. You don't realise how much stuff you actually have until you pack it all away into boxes.
But there are hundreds of moving companies out there. In between deciding which possessions to get rid of, making sure all the paperwork is finalised, cancelling all subscriptions and services, looking for a company to help with the move can be too much.
MoveEasy acts as an aggregator for moving companies. Through the platform, users can see reviews of moving companies in the area and compare quotes side by side.
To make matters even simpler, they provide a checklist to select exactly the items you want to bring with you. By specifying the types and quantity of things involved in your move, companies are able to instantly generate a highly accurate price quote.
This same system also allows you to estimate how many boxes you'll need, along with location details, so all boxes are accounted for with no worry of your stuff mysteriously going missing.
The easy customisation takes away so much of the hassle created by moving it's a wonder no one thought of it before, but we always think that when a new startup pops up with a revolutionary idea.
So, if you're looking for a move, but want to avoid the hassle, MoveEasy have got your back. Or should that be have got you packed?