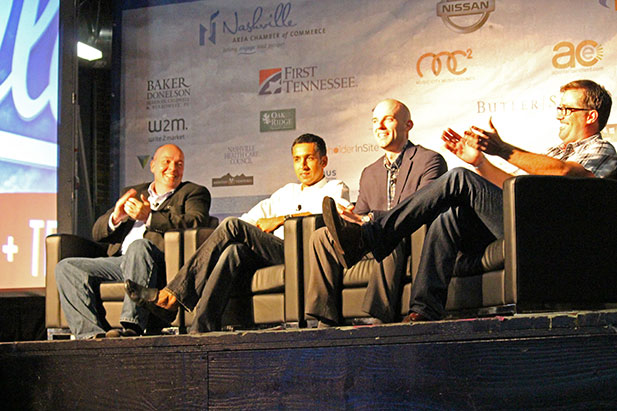 It's easy to overlook a city like Nashville, Tennessee.  On the surface, it's all country music and southern hospitality, and even though country music is gaining mainstream appeal these days, there's more going on in this great city than first meets the eye.
For example, $1.4 billion of venture capital has been raised by 215 Nashville-based companies since 2001, and it currently ranks #15 on Kaufman Foundation's new economy index for "Entrepreneurial Activity."  Furthermore, entrepreneurs generated more than $23 billion of total personal income in Tennessee.  And, startup companies are responsible for nearly 20 percent of Tennessee's nearly 4 million total full-time and part-time jobs.
So, yes, there's a lot happening in this city aside from country music.  Just ask the more than 650 people who attended SouthlandSE last week, a conference designed to bring together entrepreneurs, investors, thought leaders and innovators.  But, it was more than just a conference.
By making smart choices, Southland made me fall in love with the city and its culture even more than just knowing the stats and figures highlighted above.  Everything from the venue to the food to the timing highlighted a unique startup ecosystem with culture that is distinctly Nashville.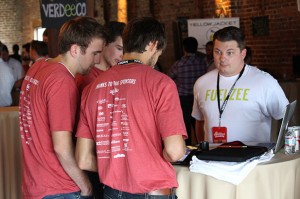 Taking place in the Cannery Ballroom and Mercy Lounge in Nashville's historic Cannery Row District, attendees were treated to one of the best live music venues in the city.  The building was originally built in 1883 as a flour mill, and it has all the charm you'd imagine from the brick to the flooring.  Artists from Bon Jovi to the Black Keys to Third Eye Blind have graced its stage, and now leaders and innovators from the startup community and beyond.
Southland took place between CMA Music Fest and Bonnaroo June 12-13. Sound familiar?  Holding a conference right before a music festival?  For those familiar with SXSW Interactive, you've seen how well this works.  But the music scene is not all that's hot in Nashville right now…  There's real innovation taking place there and all through the southeast.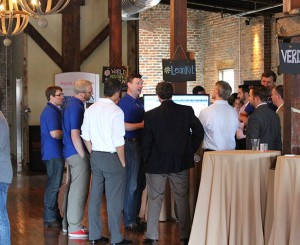 Take for instance just a few Nashville-based companies that caught our eye.  LeanKit is making it easy for team members to collaborate on projects and share information.  (Our editors use it here at Techli to communicate and plan content between cities.)  Populr is making it easy to create and share single webpages that grab attention.  Then, there's a product-based company like Everly, started by college roommates with the goal of creating healthy hydration.  For every purchase of their product, they're providing oral rehydration salts to children who are sick with waterborne disease.  How great is that? And that's just to name a few…
There are really powerful stories coming out of Nashville, with entrepreneurs dedicated and passionate about what they're creating.  It's definitely a city to watch, and one we'll be bringing you stories from over the coming weeks.
What do you think of the Nashville startup scene? Any startups that you're really excited about?