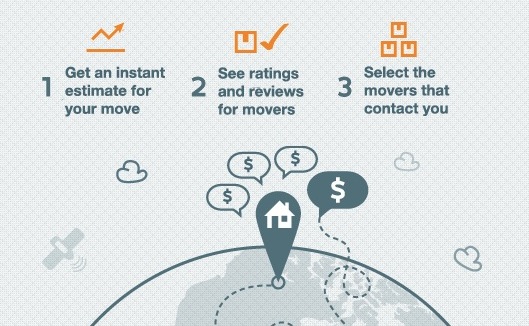 Anyone who's ever gone through the arduous process of moving will find solace in Moveboxer, a freshly-launched startup that aims to make the process of finding the right moving company as simple as possible.
Moveboxer allows users to quickly locate reputable moving companies in their area and make an informed decision based on pricing estimates and user reviews. The service makes good on its promise to hold its users hand through the moving process, going as far as providing a moving resource center, which gives advice on how to stay organized, tips for packing, and ways of easing your spouse or child into a stressful move.
The company's founder and CEO, Jennifer Morehead, said its philosophy is "to use technology to make painful projects, like planning a move and making an inventory of your things, a lot easier."
[youtube id="qJyBNTZoVa4″ width="600″ height="350″]
The Evanston, Illinois, startup launched in mid-April as a branch of its partner company Lockboxer, which helps people sell, donate, and make an inventory of their belongings. Morehead said branching out into a service like Moveboxer made sense because many of the customers they were involved with at Lockboxer were in the process of moving.
Moving is a universal experience and one that can be universally painful. It seemed there was a lot of room for improvement in the moving space, especially in helping people plan for a move and that is how Moveboxer came to be. We also learned form experience with Lockboxer that there were a lot of needs around helping people with their move.
Moveboxer is currently being funded entirely by Morehead and donations from both family and friends – an amount significant enough that the company hasn't yet had to seek out additional funding. "We haven't needed to raise significant money because of the company's organic growth," Morehead wrote, citing lead generation as its main form of monetization.
The startup has already secured some of the largest moving companies in the United States, so if you're looking to relocate anywhere soon, let Moveboxer take at least some of the load off.