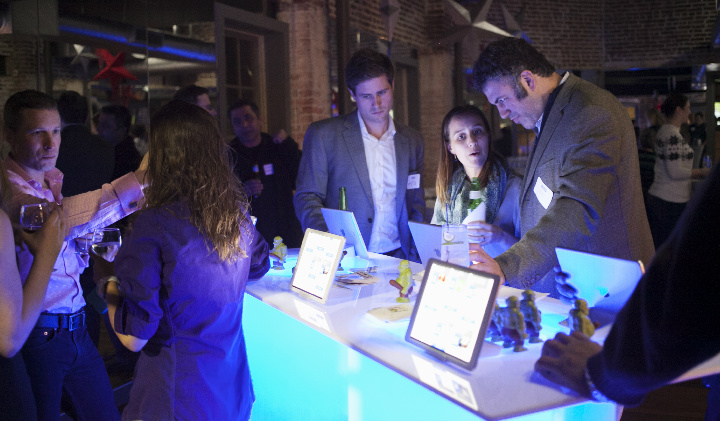 Last Wednesday, Phone2Action, a digital advocacy and communications software provider based in Washington DC (but with Missouri roots, see below) released the 3.0 version of its platform.
The event was attended by some of the leading advocacy and political minds in Washington DC, including Laurent Crenshaw from Yelp, Rob Jordan from American Medical Association, Ray Benton, the founder of the US Tennis Junior League, and Brian Sivak, US Health & Human Services CTO and many others.
The event, called a "Party with a Purpose," was a mix of fun and social good. Phone2Action set-up the event with screens and laptops enabling attendees to take action for various causes championed by their clients – from asking Congress to reform patent litigation laws (a Consumer Electronics Association campaign) to asking the DC City Council to build a new soccer stadium in DC (Five Corners Strategies' campaign).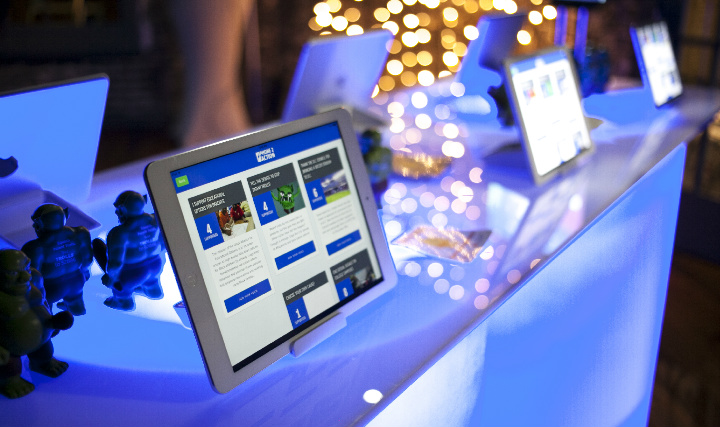 One of the causes highlighted is a new movement for "Students Against Sexual Violence," founded by Faith Ferber, an American University sophomore. Ferber, who is a survivor of sexual violence, is leading a mobilization effort to demand American University leadership and leadership across colleges and universities in the United States to change policies around prevention and management of sexual violence.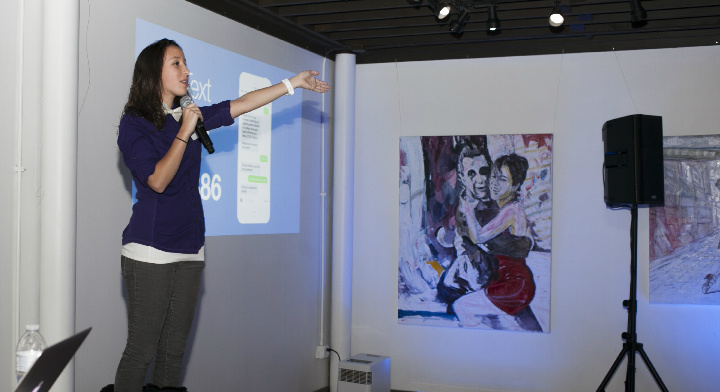 "We created Phone2Action to elevate people's voices – especially, those who need it the most. When we read Faith's story in the Washington Post we reached out to her and offered to help. She is on fire and we are thrilled to help her amplify the voice of survivors of sexual violence," Patrick Stoddart, Chief Technology Officer and cofounder, said.
The company, which has Missouri roots – part of the inaugural accelerator class with Kansas City-based Think Big Partners, with seed funding from Think Big Partners and Omaha Nebraska based Dundee Venture Capital, has been growing quickly over the last year, tripling both clients and revenues.
At the event, cofounders Stoddart and Jeb Ory unveiled the newest iteration of Phone2Action that includes new, powerful features that allows supporters to contact elected officials over Facebook (identified by the Congressional Management Foundation as the most effective digital method to get a member's attention), as well as a new way to automatically target and send differentiated messages to bills' sponsors and those not yet onboard.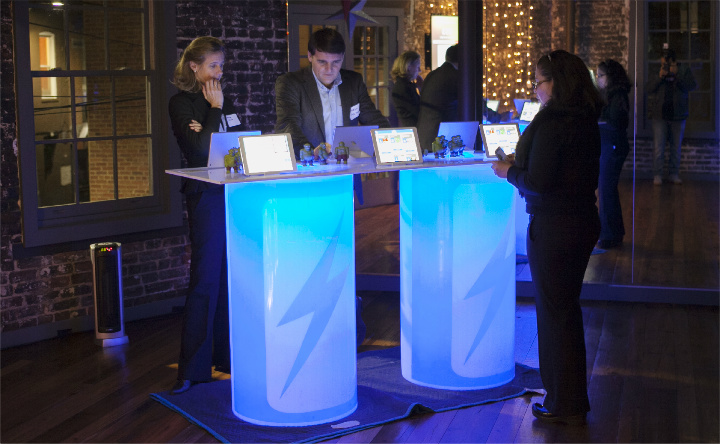 The founders dedicated the new product launch to their clients and Gary Shapiro, President of the Consumer Electronics Association (CEA), for his continued support. Shapiro received the "Innovate or Die" award by the team.
"Gary, and the whole CEA team, has been incredibly supportive of us and startups. Gary's sense of urgency about the need to never stop innovating is an inspiration for us," Cofounder Ximena Hartsock said
Phone2Action's growth has allowed it to partner with a wide range of clients, from groups like the National Association of Home Care and Hospice to Lyft, the ride-sharing company.
"Phone2Action lets us mobilize quickly and be responsive to the rapidly-changing reality of local and state politics. It offers around-the-clock customer support, and provides immediate, measurable results that allow us to adjust strategies in real-time, making sure valuable resources are used effectively," Jeremie Vella, Senior Manager of Digital Organizing for Lyft, said.
Phone2Action's views the 3.0 release as the next step in becoming the preeminent grassroots advocacy provider for organizations across the US, whether they are focusing on local issues or advocating on Capitol Hill.
"We are thrilled to release state of the art advocacy tools that will be game-changing in advocacy. Our clients are rockstars and they deserve nothing but the best," Ory said.