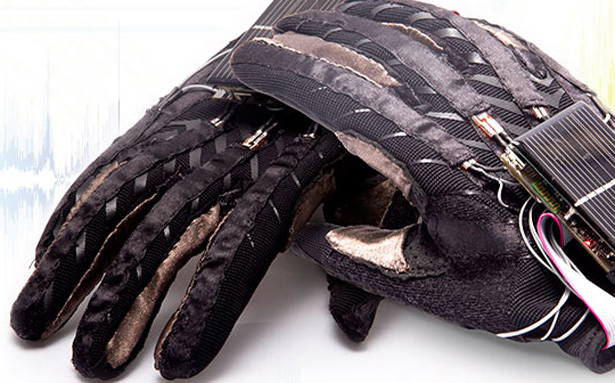 The long road to the Imagine Cup 2012 finals ended this week in Sydney, Australia, with a glove that translates sign language into speech emerging as this year's big winner. The 10th annual international competition saw entrants from over 75 different countries, all vying for first place in the software and game design competitions.
Microsoft's Imagine Cup was created as an event for students around the world to coordinate and showcase their ideas for innovative social change. This year's competition asked students to imagine a world where technology can help solve some of the world's toughest problems.
Ukraine's quadSquad won the big $25,000 prize at this year's Imagine Cup with their Enable Talk hardware that translates sign language into speech. The system uses a glove to stream feedback from the movements of the wearer via Bluetooth to a Windows Phone where it is translated into speech using the Microsoft Speech API.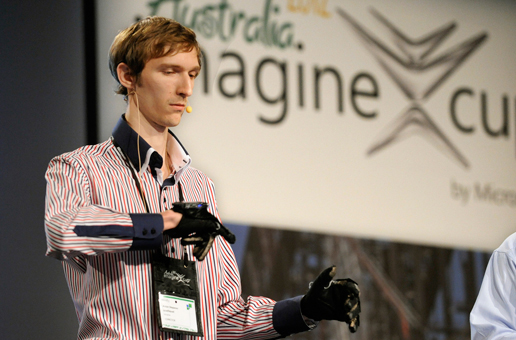 "We were inspired to help our friends who were hearing- and speech-impaired to have the ability to communicate with everyone else," said Maxim Osika, a member of the quadSquad team.
QuadSquad's glove contains some serious hardware, including a gyroscope, accelerometer, 15 flex sensors across the surface, and even a small solar panel to extend the device's battery life. The Ukrainian team expects the glove to retail for somewhere around $200 once it hits the market. Check out the video below to see the translating glove in action.
The game competition was divided into two subcategories for Microsoft's Xbox 360 console or Windows OS, and mobile platforms. Thailand team TANG Thai created a Windows game called Verdant Fantasy that educates players about deforestation through real time strategy gameplay. Drexel Dragons, which took first place in the same category during the United States Imagine Cup finals, took the top spot in the Windows Phone competition internationally, creating a math game for elementary school students called Math Dash.
India's Team D Labs won the $10,000 People's Choice Award for its Kinect title that aids dyslexic children in learning, and even provides tools for parents to keep track of their children's progress.
In August of this year, all Imagine Cup participants have the chance to enter and receive grants of $75-100,000 to help fully develop their Imagine Cup entries, including introductions to other potential investors. According to Microsoft, grants will be awarded to up to five of the participating finalists, and it's a safe bet that quadSquad's sign language glove will be among them.
The company plans to host next year's international Imagine Cup finals in St. Petersburg, Russia.
All images credit: Microsoft