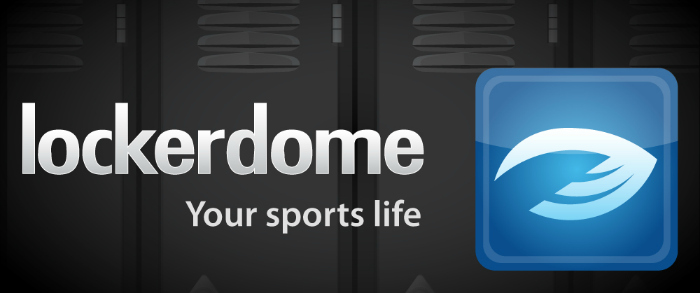 St. Louis-based LockerDome is celebrating a major traffic milestone today. 3 million monthly unique visitors are now flocking to the sports social media platform. This milestone now officially places the company among the fastest growing online sports-specific websites in the world.
LockerDome now serves as the premier publishing platform for 1,350 professional athletes, brands, various sports properties. LockerDome has delivered 47% average growth on social media sites like Facebook and Twitter for sports-related publishers on the company's platform. One of LockerDome's unique value propositions is that it increases the overall social media footprint for brands like Dime Magazine, which recently launched the first ever game in partnership with St. Louis-based IDC Projects on the platform for example. LockerDome's contests boast an average landing page conversion of 19%, more than six times above the industry average of 2% – 3%.
"The demand for LockerDome is exponentially increasing. LockerDome grew by more last week than in the first 14 weeks of the year combined. During 14 independent weeks in 2012 we've experienced new record growth weeks. This is just the tip of the iceberg, however. We look forward to continuing the strong growth in 2013," said Gabe Lozano, the company's co-founder and CEO.
As 2012 draws to an end, sports marketers looking ahead to finalize their 2013 campaigns. Many sports marketers who are currently using the platform are excited to integrate LockerDome more deeply into their 2013 strategies. "As one of the world's premier sports agencies, we're always looking for unique technologies that give our clients an edge. LockerDome has become part of our secret sauce," said Adam Rosenthal, Director of Athlete Marketing at Octagon Sports. "LockerDome not only enhances our clients' brands, but also provides them with new monetization opportunities. LockerDome will become a standard across all professional athletes and notable sports figures."
LockerDome has raised a total of $2.09 million in funding. The company just announced the addition of Mark Lewis to the team in the role of Chief Financial Officer. Lewis was previously a partner at Advantage Capital.