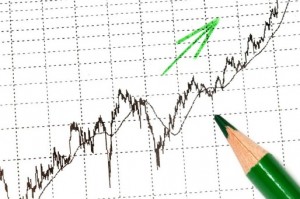 In a landmark decision in March, the U.S. Congress passed the JOBS Act in an overwhelmingly supportive 380-41 vote. The JOBS Act makes it easier for companies to raise money from investors while complying with securities laws. President Obama is expected to sign the act into law, which would make this one of the most significant pieces of economic legislation passed during his first term.
Short for Jumpstart Our Business Startups, the JOBS Act allows companies to raise money from private investors who are non-accredited. The Act also raises the capped number of shareholders from 500 to 1,000. Additionally, startups will be able to use advertisements to solicit investors. Most importantly, the Act loosens up rules to allow for crowdfunding – companies would be allowed to raise up to $2 million from a number of small investors.
Although Bloomberg columnist Susan Antilla doesn't believe the JOBS Act will create the 170,000 jobs that Act supporters are quoting, I disagree. I think it will do even more for our economy. I think it will solve the middle class crisis.
The shrinking middle class
The American middle class has been slowly polarizing, with many families falling into poverty rather than becoming upwardly mobile. Between 1969 and 2009, the median wages earned by American men between the ages of 30 and 50 dropped by 27 percent after you account for inflation. In 1970, 65 percent of Americans lived in middle class neighborhoods, but by 2007, that number dropped to only 44 percent. What can we do to stop this downward trend? The answer is not higher wages for workers.
In 1980, 30 percent of American jobs were low paying jobs. Today, 40 percent are low paying jobs. This is not indicative of a war on the middle class, but rather a shift in the economics of work. Companies don't need workers to stick with them for 30 years anymore. Companies need specialized independent contractors who can work on a project by project basis to keep companies nimble in a quickly changing world. Smaller, more specialized teams of workers who unite for a cause are more focused and more productive. Teams can work remotely to create valuable deliverables thanks to advances in project management and communication tools. But in order for teams of smart people to come together to create new products, they need investment to get started and grow
Investing in our future
Currently, private investors must be accredited to comply with the Securities and Exchange Commission's rules. To qualify as accredited, an investor has to exceed $1 million in net worth, not counting their primary residence. This excludes many willing potential participants who miss out on the benefit of investing early in a high risk, high reward startup. For example, if your buddy is working on a startup that you see a lot of potential in, you currently cannot invest in it unless you have a net worth of over $1 million.
This will change when Obama signs the JOBS Act, which allows anyone to invest in startups. This is how the the Act is going to save the middle class. Since we can't rely on wages to go up, we have to rely on the middle class investing in the future.
The big payoff
Why should venture capitalists and accredited angel investors get to play in the startup pool together with the hopes of striking a 10x return while middle class Americans only get the "privilege" of investing in 401ks? Here's the reality of the middle class – retirement savings are depleting and young adults are enting the working world saddled with debt. The only way to get ahead is to risk it all and become an entrepreneur, or risk a little and invest in entrepreneurs.
When Obama signs the JOBS Act, we should all pick one of these two choices. Soon it will be easier than ever to either start a business, or to fund one. And that is what is going to jumpstart the middle class.
Photo provided by pond5 – the world's stock media marketplace.