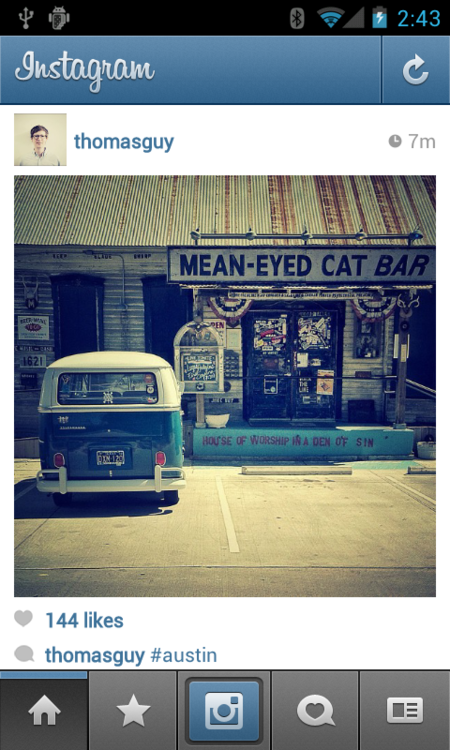 More than a year after its launch on the iPhone, the popular photo sharing community Instagram is finally hitting the Android OS today. Previously the application was only available on Apple's iOS, as the developers focused first on scaling their service for avid mobile photographers.
In a blog post today the company shared its excitement for the expansion to the Android OS.
We've been working tirelessly to make this new Android app a first-class mobile photo-sharing experience. We've been meticulous about translating the Instagram experience to the Android platform. The Android app offers an extremely familiar Instagram experience when compared to the iOS app. You'll find all the same exact filters and community as our iOS version.
The Android version was first unveiled last month at SXSW, where co-founder Kevin Systrom said that "in some ways it's better than our iPhone app." Many specifics of the app, however, weren't discussed, as it was only flashed momentarily on-stage at an event. Systrom accurately told the press Android users would be seeing the app "very soon."
Based on some released screenshots the app looks very similar to its iPhone cousin, featuring all the same buttons and an overall similar layout. Users are reporting that the Android app is missing some key features of the iPhone version, like live filter preview, the new tilt shift, and blur effects. The company said these newer features will be available on the platform in future updates.
Instagram is estimated to soon be valued at $500 million and the service currently has 30 million users who are are on average uploading 60 photos every second. With the new release of the Android app, its user base could effectively double in size – last year alone the community took in 14 million new members. With access to a brand new platform it's no stretch to say that Instagram has a great year ahead.