More than a year has passed since the start of the global pandemic, and with it we've seen a complete redefinition of the term "digital transformation." As cloud adoption accelerated under stay-at-home orders, the cloud infrastructure market hit a $129 billion valuation. Everything is different, and everything is accelerating. 
In its second annual Cloud Technology: The 2021 State of the Channel Report, Ingram Micro Cloud examines three of the most important trends affecting technology resellers and service providers this year, including:
The Remote Work Revolution: This trend sits front and center among the industry developments transforming the channel. As businesses become increasingly dependent upon digital infrastructure to meet the needs of their remote workers, they must adopt changes to suit new tactical—as well as digital—transformation strategies.
Meet the Modern MSP: The opportunities brought on by the shift to remote workspaces created an opening for MSPs profiting from supercharged enterprise cloud adoption. In the report, Ingram Micro explains how MSPs and Value-added resellers (VARs) are set to emerge as proactive change agents and strategic partners as businesses further their shift to digital. And if change implies challenge, it also implies opportunity: Experts predict the top 20% of MSPs will command 80% of the market revenue gains during and after the pandemic.
The Big Three's Channel Pivot: 2021 State of the Channel provides a comprehensive overview as to why Microsoft, Amazon Web Service (AWS) and Google are currently increasing investments in channel partner ecosystems and partner programs rather than attempting to build an aggressive, end-to-end sales pipeline.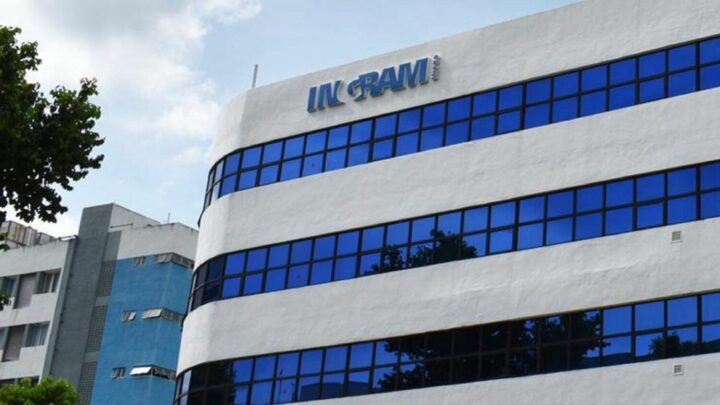 Additionally, the report recommends that resellers and MSPs work with customers to devise novel strategies to keep their employees happy and safe online, and to begin powering and protecting the work-from-home experience to prepare for increasingly channel-centric big cloud providers. The aim is for partners to look to evolve beyond the role of the "IT guy."
"Central to the report's purpose is delving into the evolving set of responsibilities presented to channel partners in this new paradigm," said Nimesh Davé, president of Ingram Micro Cloud. "We are truly living in a world transformed and this report aptly illustrates the challenges awaiting us, as well as specifying how partners must rise to meet them."
Ingram Micro Cloud operates the world's largest cloud marketplace for the channel. The 2021 State of the Channel Report provides insight into recent industry developments that will ultimately expand vendor, partner and customer engagements and opportunities in the channel for the marketing and sale of IT products.