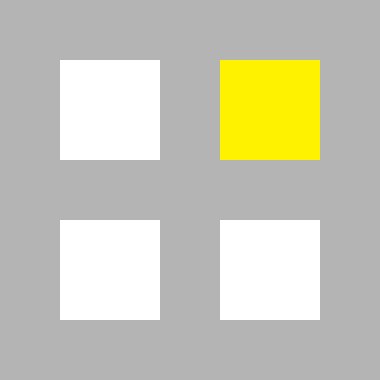 iDealDigs aims to be the one stop shop for people looking to rent a fully furnished condo, home or apartment anywhere in the world at any time of year.
Co-founder Larry Kamin came up with the idea while he was living in Buenos Aires, Argentina. "I was at a time in my life where I had no commitments and always wanted to live in Argentina so I said to myself, 'Why not?'"
Kamin was freelance consulting for small businesses and shared an office with someone that was running a rental agency. They needed help with their website that was offering rentals in Buenos Aires to Americans and he consulted on the whole project. "It was hard to tell where business strategy ended and web development began. There were so many factors to take into account like language, rental laws in Argentina, the role of the landlord vs. the rental company and rights of the renter, the list went on and on but was very interesting to me and I enjoyed the project."
As the business came online, Kamin realized he helped design a model that was replicable in any market and he reached out to his friend Rob Lacy in Boston to ask him to join him on his new business idea. "I had taken the brick and mortar concept of a rental agency and translated it into a website," said Kamin, "but I thought it could be even better. I asked myself, 'What if we took it to the meta level and could make a place online where all the landlords, owners and renters could all find each other?"
From there, iDealDigs was born. Kamin came back to Chicago to launch iDealDigs (too much red tape in Argentina) officially in January 2010.
To find out how easy it was to use, I did a little experiment and pretended I was going to Buenos Aires for a vacation.
The following are the steps involved and the site was fairly intuitive with an easy to understand UI:
1) I chose South America
2) I then selected Argentina (the selection process moves down by levels- first you select world region, then country, then city, etc)
3) I selected Buenos Aires
4) I then had the option to get granular and choose a neighborhood as well- having never been to Argentina I chose the whole city.
5) I got a list of some properties, found an attractive one, and hit the "Book It Now" button.
6) I filed in a short form with contact info and was done.
Kamin informed me that from there the information was sent to whoever posted the property and I would be contacted by them to make payment arrangements.
Since their official launch in January, 2010, iDealDigs has had 1,026 bookings made through its site and the traffic is definitely trending upwards. My next question was one of consumer safety: What was to stop someone from posting a bogus listing and ripping someone off?
"Not any old property owner can just join our site right now so there is the air of exclusivity and more control on our end which has kept out scam artists. You have to be asked by iDealDigs to join, which has made property owners eager to be part of our network of properties," said Kamin.
"Many property owners are surprised to find out we do not charge fees," said Kamin, "and that is because we want to avoid 'filter failure' large sites like VRBO.com have. Their search methodology is flawed and they charge people $300 – $400 a year to list their properties."
iDealDigs revenue is earned strictly through Google Adsense on the site and without revealing numbers Kamin said, "No one is charged to use iDealDigs; not the property owner and not the consumer. We earn enough through Google AdSense."
In addition to being in English, the team at iDealDigs speaks many languages between all of them and the site can currently be viewed in Russian, English and Spanish with more to come. "We are focused now on doing a really good job in the countries we are in," said Kamin, "and as we grow we sill continue to do the same high quality job in the new countries we go into."