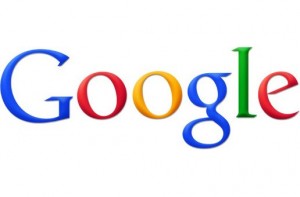 A Google executive joined a pile-on this week on social social giant Facebook, which has been accused by a startup of using bully tactics to shut down perceived rivals in the entrepreneurial space.
According to Mixed Media Labs founder Dalton Caldwell, he was lured to Facebook's headquarters in Menlo Park to demonstrate a soon-to-be launched iOS service that interfaces Facebook. But the meeting was derailed, he said, when it became clear the company had a different agenda.
"The meeting took an odd turn when the individuals in the room explained that the product I was building was competitive with [a] recently-announced Facebook App Center product," he wrote. "Your executives explained to me that they would hate to have to compete with the 'interesting product' I had built, and that since I am a 'nice guy with a good reputation' that they wanted to acquire my company to help build App Center."
But that didn't suit Caldwell's interests – particularly, he says, because of Facebook's history of acquiring and shutting down startups it believes to pose a threat to its own services.
"Your team doesn't seem to understand that being 'good negotiators' vs implying that you will destroy someone's business built on your 'open platform' are not the same thing," he wrote, rhetorically addressing Facebook founder Mark Zuckerberg.
Google vice president of engineering Vic Gundotra joined the flap this week when he defended Google's decision not to release a full write API for the Google+ social network.
"I'm not interested in screwing over developers," he wrote. "When we open an API, we want developers to feel confident that the innovations they build are going to be long lasting. Releasing an API, and then later changing the rules of the game isn't fun for anyone, especially developers who've spent their life's energies building on the platform."
After the meeting, Caldwell said, he told a Facebook executive how uncomfortable the situation had made him, and that individual apologized and said the feedback would be taken under consideration.
The embattled Facebook, which has dealt with a handful of embarrassments already this summer on the stock market and advertising fronts, took another mild hit this week when it conceded in a Securities and Exchange Commission filing that some 8.7 percent of its 955 million active users – that's more than 83 million – are fake.