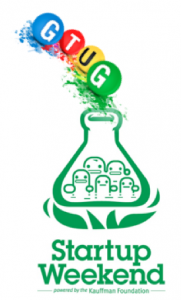 Google has just announced a partnership with Startup Weekend — a global organization committed to promoting real entrepreneurship in local communities.
Startup Weekend holds 54-hour startup events that bring together entrepreneurs from engineering, product, design, marketing, and business backgrounds. They all work together over that three day period and then they launch a product. It's intense process, but an incredibly rewarding one none the less.
Google is committed to helping Startup Weekend expand to dozens of other cities around the world. The company will also help to launch new competitions with specific focuses, such as education or gaming.
Additionally, Google's developer community — Google Technology User Groups — will be available as a resource for Startup Weekend participants. "Members of GTUG will receive discounted registration for Startup Weekend events and will help run pre-weekend local bootcamps on Google's developer platforms and tools," explained Mary Himinkool, Head of Global Entrepreneurship Outreach at Google.
The search giant will begin rolling out product training and community events at Startup Weekends over the next couple of months. You can learn more about the partnership, including upcoming events in your city, by visiting startupweekend.org/google.