GoHealth, a company providing health insurance comparisons directly to customers, has received a staggering investment of $50 million from Norwest Equity Partners this week. With the newest investment, the Chicago-based company continues to deliver on its title as one of Inc. Magazine's 500 fastest growing companies in America.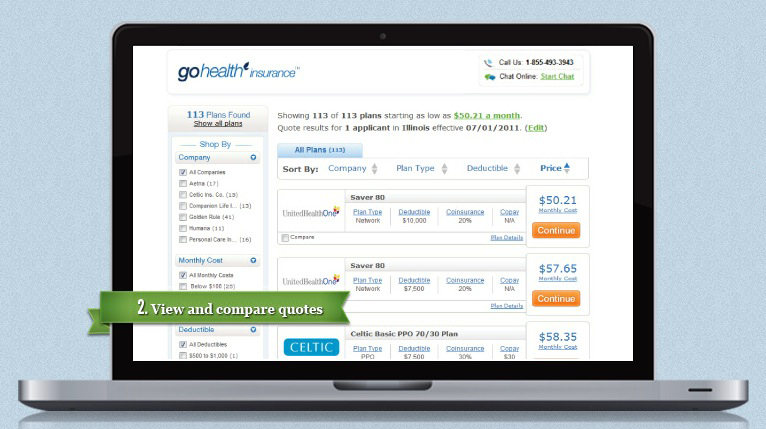 "Our company is in a very unique position to have a major impact on the health insurance industry, and our partnership with NEP will allow us to accelerate our strategy to significantly improve the way individuals and families get their health insurance," said Brandon Cruz, President of GoHealth.
GoHealth grew from Norvax, Inc, a health insurance marketing company founded by Clint Jones and Brandon Cruz in 2001. After providing health insurance quotes to agents and industry professionals, the company launched its customer-side service GoHealthInsurance.com to offer a useful healthcare comparison service directly to consumers.
With more than 100 participating health insurance carriers and 10,000 licensed agents, the engine allows users seeking healthcare to directly compare insurance quotes based on rates, benefits, coverage type, and more. To date, GoHealth has insured more than 2 million customers.
GoHealth's president said the process of building the company has been even more rewarding than he could have imagined. "We are fortunate to have always worked with extraordinary people from the very beginning," said Cruz. "I believe that if you work with great people, you will enjoy the journey, and have a high chance of success. I feel incredibly lucky for that, and couldn't be happier with the way things have evolved.  With that being said, I prefer to look at the future, and am even more excited about where we are going than where we have been."
Cruz said the new investment will primarily be used toward growing the company. "There is a huge opportunity in this market and we want to make sure we have all the resources necessary to go full steam ahead," he said. "We're very excited to be backed by an investor who has had tremendous success and experience in helping companies like GoHealth grow." Cruz clarified that the new investment is not going to affect the strategy of the business, but merely accelerate its progress.
The experience of telling the GoHealth team about the investment was a moment that Cruz "will surely never forget."
"Everyone was extremely excited, almost giddy, about the announcement," he said. "I don't think it came as a great surprise, since many people in the company were involved in the process to some extent, but it reinforces the fact that our business model has tremendous opportunity."
GoHealth is an active part of Chicago's River North community, recently participating in a JPMorgan Chase Corporate Challenge 3.5 mile race. In a blog post discussing the advantages of keeping the company based in the Windy City, GoHealth credited both the people and community of Chicago among its top reasons for success. Last year the company was named one of the top 100 places to work in the city by the Chicago Tribune.