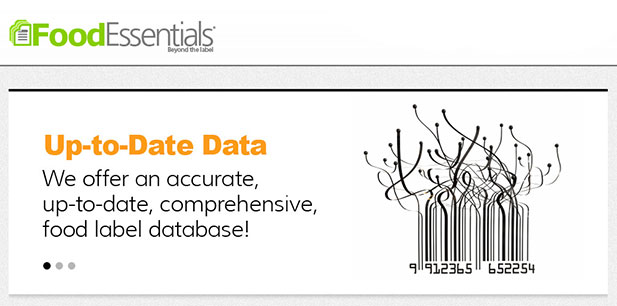 When you have a big vision, to fundamentally change the way people choose food, you need the right team around you to accomplish that goal.  And, that vision could be exactly why people are taking notice of St. Louis startup FoodEssentials as a great place to work.  Anton Xavier, CEO of FoodEssentials, commented, "I don't know if I can speak to why, but I do know that we've got a big vision and are starting to get a lot of traction.  Things are definitely beginning to take off around here, and we seem to get people coming to us who are incredibly motivated to join.  I think the mission and vision is something that touches many."
By leveraging food data, they're hoping to provide product information to consumers when they're making decisions.  With the right message to the right person at the right time, they're hopeful that product choice patterns will change for the better.  Currently, they deliver data and technologies that power product label analytics to consumers, manufacturers, retailers and the government. With their latest hire, FoodEssentials is poised to continue offering the most accurate and up-to-date data in the industry while growing their business.
And, their new hire is none other than 25-year data veteran John Leighton, who comes to FoodEssentials from Appistry, another St. Louis startup focused in the big data arena.  In his 25 years, his experience in HPC and data delivery systems make him a great fit at FoodEssentials.  He also served as Director of Software Development for Reuters America prior to Appistry, where he developed their client data delivery system.
Even though Leighton is no stranger to big data, the life of working for a startup has its own unique set of challenges.  Having team members who understand that and are committed to growing the company vision is incredibly important.  "We highly value diversity and excellence at FoodEssentials, and John adds both those things to the team," states Dheeraj Patri, COO of FoodEssentials. "We did our best to convince him that the life of a startup was unrelenting, but John has no fear. We're delighted to have someone of his caliber on the team."
With John's track record of building bright teams, he'll be responsible for doing the same at FoodEssentials, assembling a team that can take on the challenges that lie ahead for this startup.  "It's going to be a huge challenge, and so having John helping to pull together an A-team is exciting," added Dagan Xavier, co-founder and head of data for FoodEssentials.
Even with the challenges ahead, FoodEssentials is making strides in their business growth and are pleased with their current state of affairs. "We're super excited about some of the work we're doing right now," said Anton Xavier.  "A lot of it is soon going to be making its way into the mainstream and effecting grocery choices of everyday shoppers.  That's what motivates us, making a difference in the world."
And that's just the beginning for this St. Louis startup.  Over the next 12-18 months, FoodEssentials along with Leighton will be focused on building and recruiting a quality team of the regions best and brightest.  This will be a gradual process, as they aren't under any pressure to scale too quickly.  Xavier, the company's CEO, commented that "it's definitely quality over quantity for us."  They're looking for not just talented team members, but those who can fit in with their vision and company culture, which celebrates diversity and individual viewpoints and backgrounds coming together to build a great product.