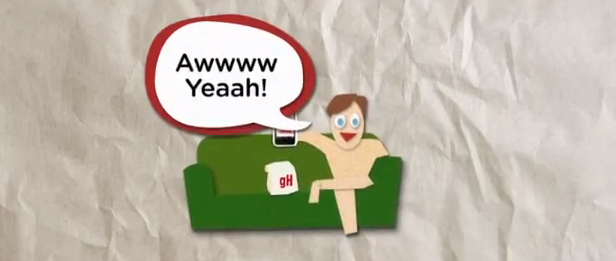 Forget "Dude, where's my car?". Thanks to the new collaborative consumption economy and suburban flight, many of us live in city centers and we don't need cars anymore. But what do urbanites need more than any other service? That's right – food delivery. Now, GrubHub is appealing to the impatient geek within us all by answering our burning question: "Dude, where's my food?".
Chicago-based GrubHub announces the release of "Track Your Grub" this week, a new feature that allows customers to track their food from the time that the delivery worker leaves the restaurant to the moment that it reaches their door. The feature is now live for select GrubHub customers in six cities.
Track Your Grub is integrated into the company's DeliveryHub driver tracking and order assignment system and GrubHub's in-restaurant OrderHub tablet. Track Your Grub's SMS text notifications and live mapping of delivery orders give customers a glimpse into the delivery process, so they know if they have time to find their lost debit card in the couch cushions or let's face it, get dressed, before their food arrives.
A few key functionalities of Track Your Grub include:
1) Order confirmation SMS texts containing updated delivery and pickup estimates.
2) SMS text notifications when food is available for pickup or has left the restaurant for delivery.
3) In select areas, mapping functionality on GrubHub's mobile ordering apps, allowing diners to track the last leg of the delivery process.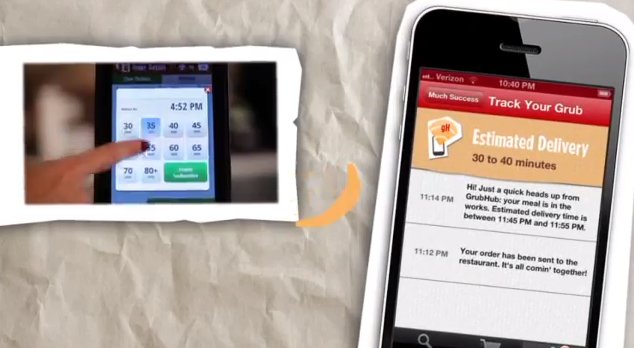 "We've always focused on introducing technology that meets the needs of both our restaurants and diners," said Matt Maloney, GrubHub co-founder and CEO. "Track Your Grub empowers our diners with the knowledge of exactly where their food is in the takeout process while giving our restaurants tools to make their operations more efficient."
GrubHub is available in more than 400 cities across the nation, with more than 17,000 online ordering restaurants. GrubHub's expansion in the past few years has positioned the company to file initial IPO paperwork, according to rumors flying around the Chicago investment and startup community. Although this is unconfirmed, it makes sense that the company is close to an IPO. GrubHub was founded in 2004 and now has the largest marketshare in the online food ordering industry. GrubHub is backed by Benchmark Capital, DAG Ventures and Lightspeed Venture Partners.