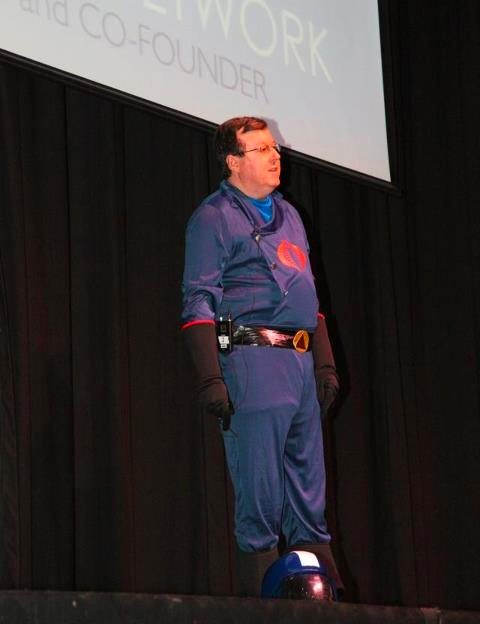 This is a guest post by Israel Vicars, an Associate Partner at Cultivation Capital and active member of the St. Louis entrepreneurial community.
Cobra Commander marched to center of the stage. The music stopped. The audience fell silent. Then the nemesis of the G.I. Joe team and supreme leader of Cobra removed his helmet and spoke:
"Hi, my name is Jim Dolan and I'd like to tell you about Action Online." The sinister sneer turned to a friendly smile and the entrepreneur's pitch began.
Capital Innovators' Demo Day featured entrepreneurs from the fall and winter classes of the new accelerator's entrepreneur training program. Twelve entrepreneurs gave polished pitches to a crowd of investors from as far as San Francisco and members of the local startup community.
Companies ranged widely within the web technology space: from Jim Dolan's Action Online, a trading platform for interest-based communities such as the G.I. Joe action figure collectible following, to David Schenberg's BusyEvent, a mobile-friendly all-encompassing solution for Event Producers.
The Demo Day venue The Pageant nightclub is usually the host for musicians like Willy Nelson and bands like The Fray and Creed. But the entrepreneurs who presented were rock stars in their own right, demonstrating products and businesses with burning fervor.
Founders of twelve companies put on a show for the crowd:

Jim Dolan of Action Online pitched a fee-based collecting and trading platform for action figures. Enthusiast communities who create their own trading economies will discover the actual value of relatively-priced collectibles.

Blake Ashby pitched his company Adjudica. Like a Mint.com for group health care, Adjudica uses social networking and financial transparency tools to show an individual employee how the cost of health care is distributed in an organization and how everyone can make collective decisions better together.

Remember when Facebook was just for college students? Mark Sawyier does. His company Bonfyre brings together the best location-based features in a mobile app to connect today's students and no one else. The local social networking approach has taken off at universities. Bonfyre builds on the success of Mark's previous student-targeted hit Off Campus Media.

David Schenberg and Brian Slawin are used to big events like Demo Day. Their profitable event planning business is the platform they used to launch the BusyEvent suite of web-based event management tools. David assured the crowd that future Demo Days would use BusyEvent alongside their current Fortune 1000 clientele.

Which purse works better with these shoes? Does this mortgage fit in the family's budget? Would Tommy play with this video game? The social experience in these online buying decisions has been absent. Brian Handrigan's and Mark Comiso's Click With Me Now makes 1-click web-sharing for consumers possible. Co-browsing becomes a new, simple option that any e-commerce site can offer to customers.

Anthony Favazza grew up in the restaurant business. His family's restaurant Favazza's on the Hill has a Cavatelli con Broccoli that is second to none. Their online reservation system, on the other hand, was not so good for business. DiningCircle advocates for the restauranteer with an online reservation system that goes head-to-head with incumbent OpenTable by building on newer web technologies, offering better check-in tools built on the iPad, giving restaurants more information about their customers, and reducing reservation costs by approximately 75 percent.

Ryan Bell gave a polished pitch on Gremln.com, a comprehensive suite of social media tools for businesses to manage activity on Facebook, Twitter, and LinkedIn. Brand management and ROI are big promises that Bell says Gremln can deliver on for businesses with its robust analytics dashboard and sentiment analysis tools.

Jim Eberline's JBara Software is a dream come true for any business with a SaaS model. JBara's Customer Retention and Revenue Performance improvement solution gives businesses key analytical data that systematically improves retention of their customers and increases sales.

Gabe Lozano kicked off the Demo Day pitches with Lockerdome. As Gabe puts it, "The same as Facebook has become our social identity and LinkedIn has become our professional identity, LockerDome¬â€ is quickly becoming an athlete's sports identity." Lockerdome's traction speaks for itself, with investment offered by the Chinese government, usage by professional athletes like David Freese, and even Snoop Dog's football league represented on the social network.

Allison Carmen presented her startup Material Mix, an exchange for reusable industrial byproducts. The inefficiency of trade across the manufacturing industry for these byproducts is an enormous problem that Material Mix is attacking head-on.

Sam Glines' does not play around when it comes to Internet security. His company Norse Corp prevents fraud using breakthrough Internet security intelligence tools.

Don Breckenridge Jr. is going to help a lot of people make more money. His company Systematic Revenue provides growing businesses with an easy to use and affordable marketing automation software application to consistently follow up with all prospects and customers in a meaningful and relevant way.
Every founder was polished and engaging, the product of a lot of hard work by the entrepreneurs and the Capital Innovators team. The consistency of the presentations, the excitement of the audience, and the smoothness of the whole event was a special experience for the 300+ attendees.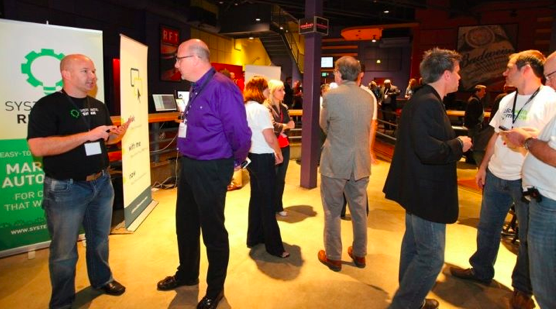 "I thought the turnout was great. It shows that the community is really getting behind entrepreneurs, giving moral support and financial support," commented Allison Carmen, CEO of presenting company MaterialMix.
Capital Innovators is accepting applications now for their next class. Next year's Demo Day will be here soon enough with more entrepreneurs ready to strut their stuff.
About Capital Innovators: Capital Innovators provides tech startups with the funding, resources, and connections they need to reach the next level.
The Capital Innovators 12-week Accelerator Program provides $50,000 in seed funding, project-based mentorship from a seasoned pool of knowledgeable entrepreneurs, stellar perks, educational and social events, and the opportunity to pitch to angel investors and venture capital firms.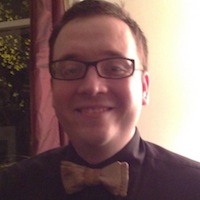 Author Bio: Israel is an Associate Partner at Cultivation Capital and active member of the St. Louis entrepreneurial community. In addition to his role at Cultivation Capital, Israel is the Director of Education and Online Media for AEGIS Professional Services and ELECTIO Investments in Clayton, Missouri. Israel serves as an advisory board member for several early-stage technology companies.