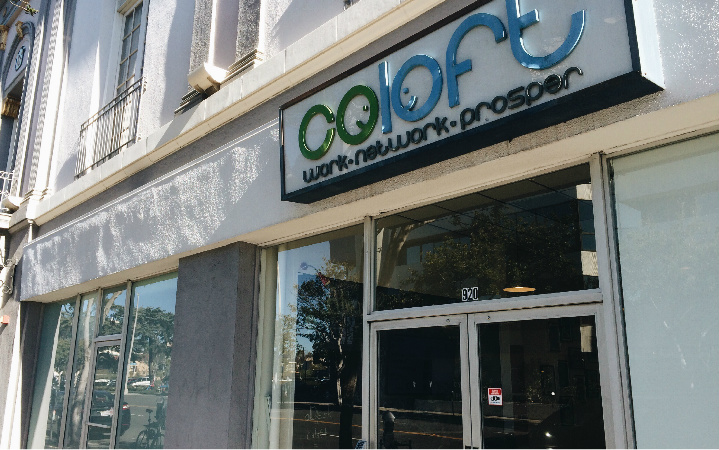 Avesta Rasouli got me laughing as he described the mind of the startup founder. 'Optimism is almost like a condition that you have,' he said. 'It just hasn't been diagnosed as a problem.'
Optimism, believing that you can change or have an impact on something, whether through innovation, coding technique, or business savvy, is a core value of the startup life. It also creates the kind of dedication that drives coders, developers and marketing people to populate Coloft nearly 24/7. 
Avesta has seen a lot of startups come through Coloft, the coworking space he founded with Cameron Kashani in 2010. It's generally acknowledged to be one of the first, if not the first coworking space in Los Angeles dedicated to tech. 'We knew there was a critical mass here somewhere, that mentality of the tech-based co-working space,' he told me when we sat down together recently for an interview. 'If we had done this in West Hollywood, probably would have failed, at least with a tech focus.'
Much conspired in LA startup history to help make Coloft successful. Around when Coloft was getting started, the Lean Startup movement was spinning up. Avesta says he remembers the first Lean Startup Meetup at Coloft. 'It was like, 12 people.' A few years later that Meetup attracted 400 people to the Santa Monica Civic Auditorium, then it attracted about 1000 people to a local hotel. Now, in the LA area, there are startup and tech Meetups nearly every night of the week.
Both successes and failures have grown the startup movement in LA since Coloft was founded in 2010.  Google and Yahoo, wanting to tap the LA talent pool,  established offices here. MySpace rose and fell, but even failure helped the LA ecosystem. 'That distributed a lot of great talent out actually, afterwards,' Avesta said. A diaspora of engineering and marketing talent seeded the startup movement. 'There was a lot of money that wasn't available to LA that started becoming available in LA,' Avesta said.
Then a few years later, in 2012 and 2013, the accelerator wave came in. That was the critical mass the ecosystem needed. Startups popped up everywhere. 'Some of them worked out, some of them failed. It was all just so natural and organic,' Avesta remembers. Coworking spaces became even more common. In Coloft's Santa Monica neighborhood, we have Cross Campus, Village Workspaces, ROC, Nextspace, and elsewhere in Hollywood, Downtown and Chinatown, there's WeWork, The Hub LA and Kleverdog.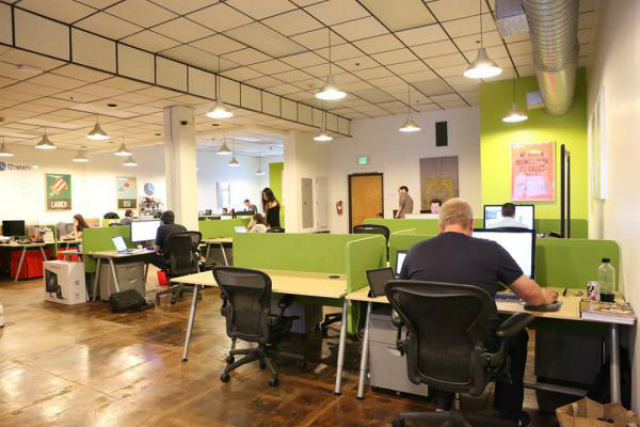 The organic growth of the LA startup movement is a key point made by Avesta. It wasn't kickstarted by government, but key players made it go faster. Jason Nazar, CEO of Docstoc, founded Startups Uncensored back in 2009. It became the longest-running and largest technology gathering in Southern California. Paige Craig started investing early in LA startups, and still does.
It all went into the Petri dish that starts a startup culture. 'Everybody contributes,' Avesta told me, companies large and small. 'You've got to realize that Google hires people and they train them, and once they're trained and tired of a big, fat salary … they want to put their dent in the world, and they want to be part of something really big from early on.'  It's an environment where people come in, they learn, they implement, they get recycled.
Though LA may seem like a relaxed place to the outsider's view, on the inside it's competitive, and in Avesta's view, that's a positive thing. 'Rivalry makes you better. If you're a tech startup and you have competition, you should pray for competition. Competition makes you better. It keeps you on your toes. Don't fear competition, pray for it, because it makes you so much better on every level.'
He views the confluence of tech development, tireless advocates like Jason Nazar and Paige Craig, and the blossoming of the Lean Startup movement, as all contributing to the good timing and 'pure luck' that has made Coloft an enduring success.
More than luck was involved, though. There was vision, too.
Images courtesy of Coloft.