Club W is the wine club Xander Oxman always wanted. It didn't exist, so he created it with his co-founders Geoff McFarlane and Mark T. Lynn. Four years later, the startup is succeeding as a new vision of what a wine club can and should be. You might not think that the consumer side of wine is an industry ripe for disruption. At first blush, it also might not seem that LA is the right place to start a wine club revolution.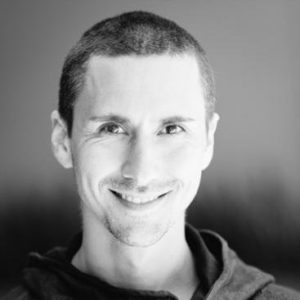 Let's start with the location, Los Angeles. Turns out that LA has the tech talent to build a new kind of online wine club experience. LA has one of the busiest ports in the country, San Pedro, where overseas wine has a port of call. Some of the region's best wine producing spots, like Paso Robles, are a short drive away. These factors have helped Club W disrupt an industry that needs a little shaking up.
Most legacy wine clubs are static affairs. You don't get a lot of choice about what will be shipped to you. You might have to commit to a lot of wine in advance. Sometimes you might even receive overflow stock or remainders, wine that simply wouldn't sell anywhere else.
Club W looks at that process differently. As Oxman puts it, 'What we've done is what's happened across a number of industries, which has kind of collapsed the supply chain. We don't own any vineyards, but we source fruit, we make wine, we sell finished wine. We consolidate all the bottling in kind of a key way around the last stages of putting wine into a bottle, which drives tremendous cost efficiency, and really high levels of quality and consistency.'
The direct-to-consumer winery has some precedents.
Think of the boutique winery that markets primarily by tasting rooms. The path from vineyard, to bottle, to glass is short. On the other side is the mega-producer putting out wine under dozens of labels, from highly-rated bottles to supermarket wines. A handful of giants, like Constellation and Gallo, account for around 50% of all the supermarket wine that you see on store shelves.
There is a big space to fill between those extremes, and Club W has positioned itself to fill it by focusing on a part of the customer experience that most wineries pass off to distributors: The last mile. Club W not only makes the wine, but also distributes it, and that's what Oxman means by collapsing the supply chain. It has made Club W likely the fastest-growing independent winery ever, according to Oxman. 'We operate at a scale of a pretty decent-sized producer,' he told me. Club W is a 200,000 case-a-year winery, creating about 130 different wines in small lots. It combines the ability to be true to a wine-making region with the economies of scale of a much bigger producer, Oxman said. 'We can ship lots and lots of smaller, more interesting things but operate on a pretty meaningful scale,' he said.
Shipping a variety of wine in smaller lots means Club W can cater to customers on a journey of discovery. Club W people are looking for diversity, and Club W aims to deliver it. 'We are constantly meeting new wine makers to try to find unique, underrepresented, high-value delivering regions, winemakers, and varietals.'
Club W has leveraged Facebook as a primary marketing platform and is also looking into Pinterest and Instagram. Its innovation has been rewarded with $13 million in funding, with Crosscut Ventures as the lead funder.