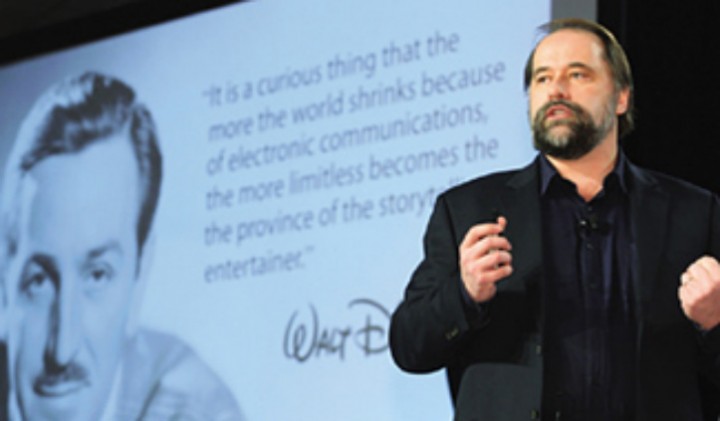 St. Louis-based Click With Me Now, the co-browsing technology platform that allows web users to share nearly any web experience with another user on a different device, today announced it has named technology veteran Bud Albers as chief executive officer and that the company has successfully completed a $2.25 million fundraising effort with private investors centered around their unique patent pending product offering.
 A 2013 SXSW Interactive Accelerator finalist prior to completing a successful beta launch with Blue Cross Blue Shield of Rhode Island, Albers – the former chief technology officer and senior executive with the Walt Disney Corp., Drugstore.com, Getty Images, and Monsanto – led the successful completion of Click With Me Now's recent $2.25 million financing deal with private investors.
"In our digital economy, consumers are looking to collaborate and engage with others online and in real-time – from helping a technology-challenged friend navigate the complexities of health insurance to delivering more effective customer support," Albers said. "We're thrilled that our investors see such immense potential for Click With Me Now to revolutionize both the peer-to-peer and business-to-consumer support process. This stage of funding positions us for immediate growth."
The technology platform developed by Click With Me Now (ClickWithMeNow.com) provides a uniquely secure, one-click, no-download solution that empowers computer users to co-browse and share their web experiences in real time. From creating a virtual online shopping trip to banking to collaborating with others while planning a trip – its technology provides web users with a virtual support network to help navigate complicated websites.
"The application is multifaceted," Albers said. "It can substantially improve customer support efforts as well as increase conversion rates by visually enabling the assisted selling experience. This is the next stage in the evolution of customer service tools for large enterprises. It empowers consumers to leverage the technology for themselves and enables them to share, get opinions and to get help from people they personally know and trust."
Click With Me Now's data engine provides online businesses with valuable data, analytic and socialization information about their site regarding how people engage on their websites with mouse interactions. It provides page specific context, support and effectiveness across both their website and other businesses in their category, and detailed information about buyers' interests and the most direct and verifiable route to determine the most trusted influencers in a customers social graph.
Albers said Click With Me Now will use the new funds to hire and further develop product, focusing on making the co-browsing technology easier to integrate with native mobile apps and eventually allowing for secure video-viewing in the future.