This is a guest post by Sean Grace, Marketing Director at CoupSmart.
As an ambitious entrepreneur interested in heading a startup venture, it is important to select the right city to foster your success. While many may assume that Silicon Valley is the only place to be if you want to get noticed and attract investment, the fact is that incredible investment opportunities are readily available elsewhere. What's more, you may find that a city you hadn't previously thought of offers an even better opportunity than you imagined. The case for Cincinnati, Ohio can be made with five points.
1. Urban Renewal
The last few years especially have marked a turning point for the city of Cincinnati, as new and continued investment has led to significant development in the Downtown area and surrounding neighborhoods. Expansion along the banks of the Ohio River has added residential, commercial, and green space. Further north, the Horseshoe Casino is currently under construction with an expected grand opening in 2013. Over-the-Rhine, the country's largest 19th century neighborhood that is still intact, has seen investment and community support leading to it being considered "the best development in the country right now" by Tom Murphy of the Urban Land Institute in Washington D.C. All of this and more will soon be connected by the streetcar project currently underway, adding a more connected community with a burgeoning nightlife and business-friendly environment.
2. High Quality of Life and A Low Cost of Living
The above adds quite a bit to the quality of life experienced in Cincinnati, as does the fact that the city counts itself among only 13 which fully represent the arts with ballet, opera, theater, symphony, and several art museums all found here. If the culture and history itself isn't enough, let's look toward the future. The forward-thinking leadership of late recently made Cincinnati the largest city in the U.S. to provide an all-renewable electric supply. The city was also recently named a bronze-level bike friendly community by the League of American Bicyclists.
But, what about the cost to call the Queen City your home? Compared to the rest of the U.S., Cincinnati is 9.10 percent lower than the average, and anywhere from 25 to 35 percent lower than top-of-mind startup hubs like San Francisco and New York. Forbes magazine actually ranked Cincinnati number five among America's Most Affordable Cities last year. That sounds like a great reason to get your business started here! If you need space, and even mentoring, organizations like the Hamilton County Development Company (HCDC), a non-profit promoting entrepreneurship and economic development, has temporary workspace to offer as well.
3. Entrepreneur-Friendly Environment
Entrepreneurial activity is quickly becoming a defining feature of Cincinnati. This is due to many different pieces all working together to create a cohesive set of advantages. To start, private funding is encouraged through an Ohio tax credit (up to 25 percent on state income tax) for individuals who invest in tech-based companies. That's quite the incentive. In fact, it has helped lead to the Cincinnati Business Committee, made up of professionals from the thirty largest companies in Cincinnati, to provide $50 million in startup investment with local powerhouse P&G matching a portion.
When it comes to education, of the top 25 entrepreneurship programs in the United States, Cincinnati is home to four of them. The greater Cincinnati area contains three schools ranked among the top for undergraduate degrees in entrepreneurship. Additionally, these schools are renowned for their programs in engineering, design, and business. What does this mean? It means that talent to help propel your venture is already here because the region invests in producing it. The startup I work for, CoupSmart, has benefitted greatly from this pool of talent. We have consistently added high-caliber employees to our growing team from these schools.
To further encourage entrepreneurship, many great accelerator programs have popped up to give those with a great idea and some business acumen the funding they need to succeed. HCDC (mentioned previously) is one great example, as are Cincinnati Innovates, Greater Cincinnati Venture Association, Uptech, Innov8 For Health (specializing in healthcare, of course), and The Brandery, which boasts the distinction of being among the top ten accelerators in the country. Another notable is C-Cap. Affiliated with the Queen City Angels group of investors, who invest in young companies with high growth potential, C-Cap is also part of the state of Ohio's Third Frontier entrepreneurship initiative, providing mentoring and other assistance to startups. This brings me to my next point – Angels.
4. Angel opportunities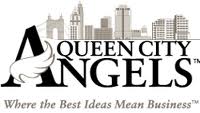 Queen City Angels (QCA) has been investing in startups for over a decade, and are always on the lookout for more entrepreneurs to push to the next level. They are one of the premier investment groups in the country, having already supplied $30 million in startup ventures, and well over $120 million in total investments. QCA is made up of some great local business people and entrepreneurs, some representing the best in branding talent from P&G, others the best in science and engineering from GE. They're interested in startups because they've been at the forefront of innovation in their respective fields, and are in a position to help the next great set of minds get there as well.

Recent exits from the QCA program include Blue Ash Therapeutics, which used investment to develop and sell Azimilide, an anti-arrhythmia drug, and Healthcare Waste Solutions, whose medical waste disposal business was acquired by public company Stericycle. Both exits were extremely profitable for both the entrepreneurs and QCA. Also, you may be aware of a popular sharing app called ShareThis. Well, it too launched in Cincinnati with the first round of capital supplied, in part, by QCA. After achieving several milestones, ShareThis attracted investment from a large firm in Silicon Valley to continue its work at making media social.

Not ones to rest on their laurels, QCA has continued working with several entrepreneurs, notably Bioformix, a developer of energy efficient sustainable monomer and polymer platforms, and CoupSmart, a groundbreaking social commerce platform that allows businesses to build customer loyalty while earning recurring revenue from its online fans. Both are proving to be well worth the investment, and promise to bring QCA and their owners a return similar to previous exits. Could your idea be the next project that catches their attention?
5. A Hotbed of Creative Talent
All of the above have convinced many bright, young minds to set up shop in Cincinnati already, either as an entrepreneur, as a key player in a startup venture, or as a valuable piece of one of the 450 area firms involved in marketing, product development, and design. These individuals and their respective businesses are creating a vibrant community of interesting folks to engage, learn from, and collaborate with. The market is full, but not saturated. People come to Cincinnati and find that they want to stay to work, play, and even raise a family. There is opportunity in abundance and the ever-growing city life and creative energy continues to inspire innovation. Why not become a part of it?
Image provided by pond5 — the world's stock media marketplace.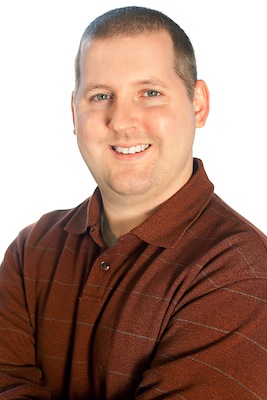 Author Bio: Sean Grace is Marketing Director at CoupSmart, a unique social commerce platform enabling businesses to build their social media presence faster and monetize their growing fan bases. You can find Sean discussing the latest in social media, marketing, tech, and innovation on Google Plus at http://gplus.to/seangrace and http://gplus.to/coupsmart, and on the CoupSmart blog at www.coupsmart.com/blog.