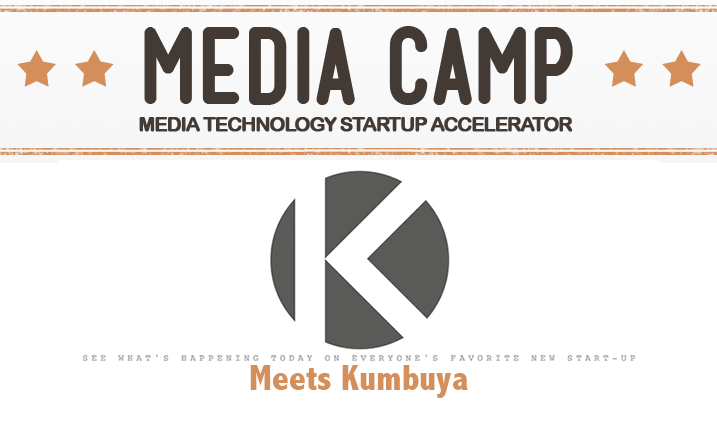 When a media giant and a social commerce startup get together, what you get is innovation. Two companies are looking to evolve the media landscape to make it far more interactive.
Warner Bros. "Media Camp" is a 12-week accelerator program that pairs media executives with startups. Chicago-based startup Kumbuya, based in Chicago incubator 1871, has attracted the media giant's efforts to reach entrepreneurs.
"We're growing very quickly. We're still growing," said Joshua Karp, Kumbuya CEO. "But [this program] has the potential to increase that growth significantly."
Kumbuya has attracted more than 55,000 users in just 8 months. It is a social commerce website that organizes information into communities of topics, allowing "members to connect over the things they love."
But these communities also help different companies and products create brand loyalty, enabling content creators to better monetize their potential.
"How it looks and how it works and the value that we can offer people to influence others is resonating," Karp said. And it has been resonating with Warner Bros as well.
Darcy Antonellis, president and chief technology officer of Warner Bros. technical operations, is one of the Media Camp advisors. She said Kumbuya and the other four members of the media class – Cinecore, Dealflicks, Reelhouse, and Skit! – have the ability to add value to Warner Brothers at large.
"The value for the executives is getting exposure to small start-ups made up of a small group of entrepreneurs who are executing a very specific vision and who aren't working within the confines and structure of a typical corporation," Antonellis said.
The Kumbuya team is helping Warner Bros. make their content more available and widely shared amongst a social network, Karp said.
And in return, Warner Bros. executives give Kumbuya and its peer entrepreneurs a chance to build media products in a competitive media landscape.
One area that Kumbuya will evolve is through gated features, which would help communities maintain the appeal and exclusivity that is valuable for companies such as Warner Bros., Karp said.
And Warner Bros. executives are teaching Karp and his team how to maintain content exclusivity.
So far, Karp said the biggest take-away from the program has been "really seeing how content is produced, distributed in the biggest studio in the world, and how they actually engage their fans, where they make money, and what the purpose of engagement is."
He said he was most surprised that the industry's primary goal was to drive television viewership above advertising or merchandise sales. Because of this, Kumbuya will be able to create fan communities for specific shows to foster loyalty. The site can maintain exclusivity by adding features such as a quiz that would test your knowledge of the specific show.
But better yet, Karp said this engagement off the television screen could translate to other industries as well. "It might be a journalist with a new long-form investigative piece but they want to engage readers," he said.
Which relates to how Kumbuya started in the first place – by realizing the difficulty members of the media had in monetizing content
"How it looks and how it works and the value that we can offer people to influence others is resonating," Karp said. "We have a combination of things people need that they're not getting from Facebook or Twitter."
Beyond the inherent value to Kumbuya and Warner Bros. through social commerce and media engagement, Antonellis said bringing together industry titans with entrepreneurs is for the sake of innovation.
"I think that technology has evolved and changed our consumers, our fans' behaviors," Antonellis said. "And it has enabled a whole host of new content creation and distribution opportunities."
"So those changes in and of themselves are the cornerstone of innovation that our industry has experienced in the last 10 years, and more so in the last five."
"I think the companies, whether it's Cinecore or Wheelhouse or Dealflicks or Skit!, they all have really interesting offerings in their respective spaces," she said. "And I think that's really telling."