CheekyChicago, the Windy City's hot guide for women, is set to kick off its biggest event of the year this week with a celebration of the city's Cheekiest Chicks. Based out of 1871, the startup operates an online magazine for women, allowing them find out what's happening around the city, get tailored deals with its Cheeky Card Program, and attend a variety of interesting community events each month.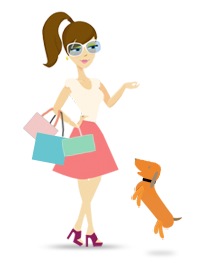 The company was started four years ago by Erica Bethe Levin and Jessica Zweig, who quickly bonded and became friends over their love of Chicago. Levin and Zweig found that there weren't many online resources that spoke to them as twenty and thirty-something women living in the city and decided to create a new resource that focused on the city as much as women's lifestyle and fashion tips.
"Most of the women-focused websites are all about fashion or beauty or health," said Levin, who operates as CheekyChicago's editor-in-chief. "There wasn't anything that combined that with a city-centric resource — we really saw that there wasn't anything out there like that for women."
CheekyChicago puts a truly local spin on all of the standard fashion, beauty, and health tips of other women-focused websites. The startup operates with much more of an emphasis on letting women know what's happening around the city: restaurants and bars for a variety of occasions, live music, art exhibits, and even a loyalty rewards card that will net members discounts at featured businesses.
The startup additionally hosts meetups for Cheeky members each month, offering a variety of activities that are more than just cocktail parties. According to Levin, it's important to make sure there are a good variety of events happening throughout the year: in October the company hold a big anniversary party in celebration of its launch, March brings a Spring fashion show, and in the summer the company honors the Cheeky men of Chicago, with many more events in between. This month's event is all about the Cheeky women of the Windy City, celebrating both the company's success n the past year and the support of Chicago's most prominent, hardworking women.
The company currently has 25,000 subscribers in the Chicago area and sees more than 50,000 unique visitors each month. CheekyChicago hired its first full-time employee in October of last year, and is looking to expand its team even further as it gears up for the launch of its mobile app and expansion into new cities later this year. Levin revealed that the company is currently in the midst of raising a Series A round to fund its growth throughout 2013.
"We're very excited," commented Levin. "All of this is happening and we're focused on making the site and the experience of Cheeky more robust than ever."
Tickets for the January 17th event are currently on-sale for $20, which includes champagne, cocktails, and hors d'ouevres for the evening. Check out CheekyChicago to find out more about more about how you can get involved with the startup's biggest event of the year.