Many "want-to-be" entrepreneurs find themselves riding down a confined vertical. They push along on a never ending quest to define "the problem" their product solves. In order to develop a game-changing new offering that disrupts a market, you need to take an approach 180 degrees from anything that already exists. That's right, posers don't count.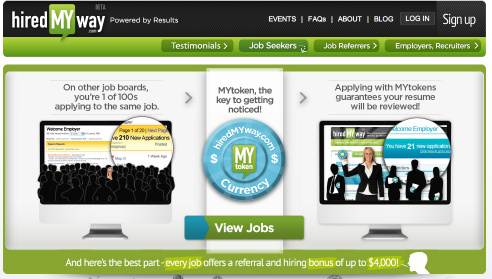 In this market, it's skate or die, sink or swim. If you want to breakout something revolutionary, put your skills to the following test. If you make it through, you should be prepared to pitch investors, potential clients and customers. Here's how I learned to land a 180 on a job-board.
Think Before You Jump
You've heard it before – "what is the problem you're trying to solve?" Before you make any moves your answer to this question needs to be thought out, well-articulated, short and to the point. For me, it was "job board overcrowding."
Scope Out The Terrain
Test your hypothesis. Once you can explain the problem you are trying to solve, you need to make sure your experience is not isolated and that it's really a challenge a lot of people face. When I did this for myself, I discovered the first online job board was launched in 1998 to help employers increase exposure and to attract as many applicants as possible. Therein lies the exact problem hiredMYway.com solves.
Check Who's Around You And Know The Competition
If you can confirm the problem you are setting out to solve is widespread, you have also confirmed there is a market for your product or service. Now, you need to assess the current marketplace – who are the pros of the industry, who are the up-and-comers, how are they approaching the solution? Where are the holes and how can your new product fill them?
For me, it was CareerBuilder and Monster.com, along with a number of other smaller competitors – the job board space is crowded. However, by assessing the current marketplace, I learned that none of the current platforms were providing a holistic solution – they were either geared toward companies or they were geared toward job seekers, but none were solving the "job board overcrowding" problem from both perspectives or, even at all.
Find A Fearless Approach
Now it's time to get creative. How can you approach the solution in a way no one has thought of yet?
For my company, the answer was simple, we needed to develop a solution that balanced job seekers' need to get noticed with companies' need to cut down on the resume clutter and find top talent more quickly.
Go!
Put forth your solution and wow the crowd with your radically new direction.
hiredMYway.com solved the job seeker side of the equation by giving candidates the option to pay $5 to guarantee their resume would be viewed, and our site was designed to keep them informed throughout the process; thereby eliminating what is commonly referred to as the "black hole."
For companies using hiredMYway, the $5 fee brings forward the most serious and often most qualified candidates for their positions, eliminating time spent sifting through a ton of resumes. And, to guarantee results, companies post jobs for free and pay only when they make a hire. It's 180 degree different approach that's also a win-win for hiring employers and job seekers.
Remember, the best ideas are developed and refined over time. Set yourself up to succeed in the beginning by asking the right questions and laying the proper groundwork. Ultimately, this will position you in a new, promising and rewarding direction for the future.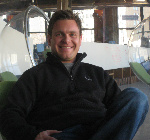 Matt Mosher is CEO of hiredMYway, a growing digital startup that more effectively connects candidates and employers; guaranteeing job seekers their resume will be reviewed and ensuring companies only receive applications from serious, qualified candidates. To date, Matt has secured more than $3 million in funding and the company currently employs more than 20 people. hiredMYway.com was one of the first portfolio companies of the Detroit Venture Partners, backed by Dan Gilbert, Josh Linkner, Irving "Magic" Johnson and Brian Hermelin. The company has offices in Detroit and Chicago and is on pace to double in size by the end of 2012.