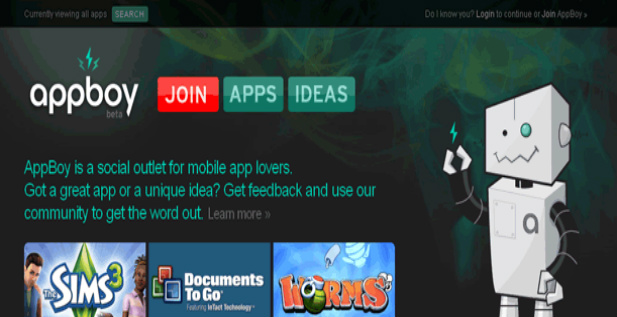 This is a guest post by Bill Magnuson, Co-founder & CTO of New York-based Appboy.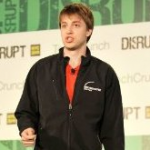 Appboy is a customer relationship management (CRM) platform for mobile applications that enables companies or mobile app developers to understand their mobile users better than you ever have before. Through data, insights, and diagnostic information powered by Appboy's SDK and served through a web dashboard, the company provides platform users with enhanced channels to interact with and manage relationships with customers. 
—
When a user downloads an app for the first time, she has done little more than give the creator a fleeting moment of her attention. For many brands, apps are an attempt to advance brand awareness, or deliver ads and marketing materials. These motivations create tension with their users, who expect apps to function as standalone products. After a lengthy survey of apps produced by the world's biggest brands, we've identified patterns that disengage users, generate negative reviews, and tarnish the name of the brands that created them, ultimately wasting their entire investment in mobile.
What turns an app with the potential to act as a powerful marketing tool into merely an icon sitting on the home screen?
No Engagement Strategy
Examples of this are abound in the brand space. Brands produce an app meant for download and brief use, only capturing the attention of a consumer for 30 seconds or less. Many apps are released with content that becomes stale almost immediately, and withers into irrelevance over time. A properly designed app can be a consistent channel to capture a user's attention, but only if the user trusts that opening and interacting with the app is worthwhile.
Failing to Individualize the Experience
As a platform, mobile applications offer opportunities to tailor experiences based on a user's usage habits, demographics, social web information, and location. This extensive access to data gives app creators the ability to react to customer needs quickly as well as personally curate the experiences of their users. Outside of the app itself, marketers should be augmenting their existing CRM systems with data collected in mobile by connecting identities across other platforms.
Ignoring Interactivity
The number of apps that fail to provide a pleasing interactive user experience is staggering. Treating a mobile app with the same design standards as non-interactive media will only serve to frustrate your users and tarnish the image of your brand in their eyes. My suspicion is that this crucial component of app design gets missed because quality control is being handled in large organizations by passing around screenshots of apps in PowerPoint decks, but whatever it is, it needs to be fixed.
Proper use of Communication Channels
Push notifications, in app news feeds, social media, and e-mail are all available as possible methods to communicate with an app's user base. Very few apps properly exercise the strengths of these channels. Even fewer individualize their messaging and campaigns with data in order to ensure a high signal-to-noise ratio.
Not Listening to Users
Especially appalling from consumer goods companies, whose bread and butter are understanding people and their consumption habits, many brand apps ship updates and release that fail to please their users. When users take the time to leave feedback, they provide a great service to app creators by verbalizing their desires and contributing to the improvement of the app experience as a whole. Ignoring those who care most is a sure path to turning evangelists and influencers away from your products.
Where We Go From Here
It's become increasingly clear that consumer attention is increasingly being diverted from traditional forms of marketing to the mobile sphere. With that transition comes great opportunities for those companies who can provide high quality experiences to the growing legions of smart phone toting consumers. However, incumbent brands must realize that those opportunities come with their own unique challenges. Mobile is a unique and special platform, not treating it as such will only lead to more wasted investment in mobile.
Hopefully the next round of mobile apps we see coming out from brands will raise the bar and provide the high quality user experience we have come to expect from the world's top brands.