St. Louis social networking startup Bonfyre made its debut at this year's DEMO conference in Santa Clara, California, unveiling a new app that's aiming to change social networking for the better. In a shift from traditional social networks where users are encouraged to connect with as many people as possible, Bonfyre brings together close groups of friends with event-based groups called "bonfyres."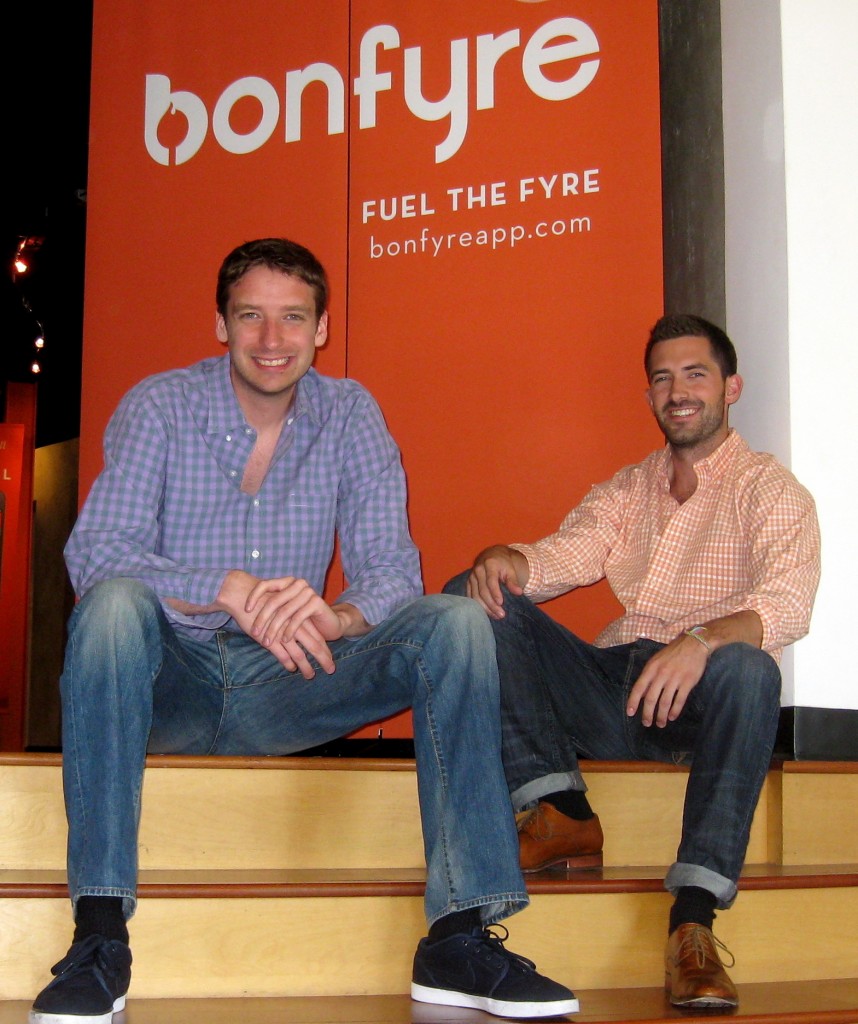 Each bonfyre can be joined by any friends on your network, and are generally centered around an offline event. All members can make a post within the bonfyre, share a picture, or chat with their friends. These bonfyres are not only a great way to connect with friends and share an offline experience in a digital space, but they serve as a collection of memories that can be looked back on for years to come.
The startup was founded by Mark Sawyier and Raymond Gobberg, two entrepreneurs who met as undergraduate students at Washington University in St. Louis. The pair set out to build a social network that focused on helping good friends connect over shared interests instead of amassing a list of online acquaintances.
"Bonfyre is built on the simple idea that experiences and the people that make them memorable are a much better reflection of your real life than static circles, connections, or groups," said Sawyier. "By definition, Bonfyre is relevant and timeless because it's centered on the things you are doing and the people you are doing them with."
Since the app's launch in October, the company has had steady user growth and engagement on the mobile platform. Bonfyre has since seen a number of major brands and events utilizing the social network — most recently with the St. Louis Rams, whose fans are using the app to connect and talk about recent games.
The team is currently hard at work implementing new features based on user feedback and building the innovative social network for additional platforms. When their noses aren't glued to the startup grindstone, Bonfyre team members are enjoying weekly after work happy hours and monthly team-building events, which most recently took the form of a Thanksgiving potluck.
According to the founders, the St. Louis company is working on several upcoming community service projects with Habitat for Humanity. "We believe that it is absolutely critical to build a culture that encourages calculated risk-taking, teamwork, self-sacrifice, vision, and service," Gobberg said.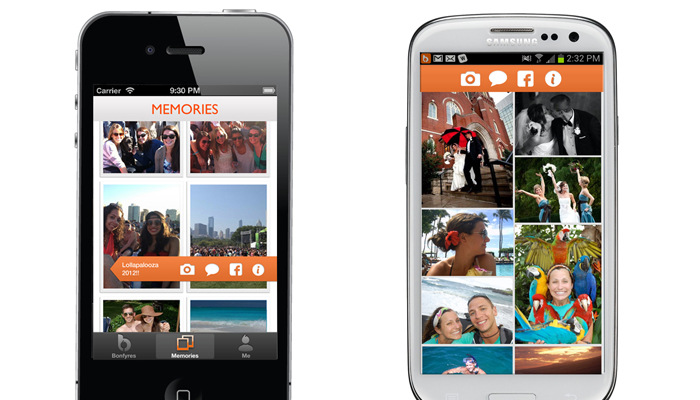 With an advisory board that includes Square co-founder Jim McKelvey, Cultivation Capital general partner Rick Holton, and Hal Gentry of St. Louis Arch Angels, the company referred to the city's startup scene as "nothing short of amazing." Bonfyre is hoping to give back to the surrounding community with its upcoming charity service and partnerships with St. Louis organizations. "It's fair to say that the support of the community has been a big part of the success that we've seen so far," said Bonfyre president Chris Dornfeld. "We look forward to continuing our relationship with the city and the region as we grow."
Ultimately Sawyier and Gobberg hope for Bonfyre to become a welcomed alternative to the acquaintance-focused social networks today, one that will bridge the gap between online and offline experiences. "Our mission at Bonfyre is simple: to redefine sharing that better reflects real life," the founders said. "From the beginning, our guiding principle has been to deliver users with a sharing experience that better reflects real social life — an experience organized around events shared with people that matter."
Bonfyre is currently available for free on both iOS and Android devices. Visit BonfyreApp.com to learn more about the new social network and the quickly growing St. Louis company behind it.