While we might be over halfway through the year there are still plenty of great startup events and entrepreneur summits to enjoy in 2017! You may not have heard of some of these on the list, but they are going to be awesome.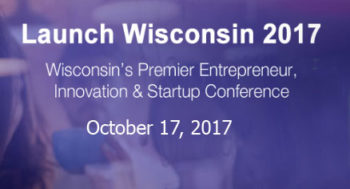 Lets start off with one close to home. Launch Wisconsin is the fastest growing tech and startup conference in the Midwest created by genuine startup entrepreneurs and event producers in Wisconsin.
The summit will feature over 2000 attendees and speakers from startup nests here in the midwest and around the world. The event offers entrepreneurs and incredible opportunity to network, grow and promote their business whilst offering Wisconsin startups the opportunity to take part in a $100,000 competition, which applicants can register for.
Despite the Midwest being home to a growing number of startups and entrepreneur events, the world is still booming with summits, workshops, and conferences offering a world of opportunity for young businesses. Here are few from around the world to take a look at.
PIRATE Summit – Cologne, Germany
Pirate summit is like no other entrepreneur summit
you have heard of, and proudly boasts of being "Europe's Craziest Startup Conference", so you aren't likely to see much yawning during these pitches. The event, which will be taking place in Cologne between the 6-7 of September, will assemble some of the greatest movers and shakers in the digital world.
According to their website, Pirate summit is the largest invitation only conference for early stage startup, investors and corporate executives, with a truly novel approach to promote grassroots entrepreneurship, whilst giving the gathering a unique sense of authenticity and a splash of craziness.
The summit involves a number of activities including a Walk-the-Plank pitch competition. During this event, up to five jury members will judge each pitch session, with 10 Startups per session, and all of them will be actively looking for hot deals and are investing from seed to series A (incl. follow-ups).
INC 5000 – Palm Desert, CA

Despite the Midwest's growing popularity within the startup scene California still holds the crown, being the Silicon Valley state, which makes Palm Desert's INC 5000 a must see for all startups. The event which takes place 10 -12 October will feature guest speakers such as Shark Tank's Daymond John and Dollar Shave club's Michael Dublin.
Their website also displays a number of comments from the events previous attendees such as Bill Corbet, President of Corbett Public Relations, who stated  "Excellent event and the energy was exceptional. With so many leaders and experts, it is clear that the entrepreneurial spirit is alive and well in the USA."
Slush – Helsinki, Finland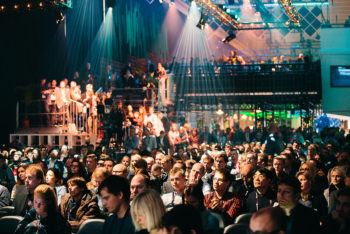 If you are a fan of Pirate summit's unorthodox approach to uniting entrepreneurs, but just fancy a touch more madness, then Slush might also be perfect for you. During what the website calls "the sh*ttiest weather season of the year" Slush aims to draw together leading players on the world's tech scene, bringing them together for what has been described as "Burning Man meets TED".
Last year was an incredible success with over 2,300 startups, 1,100 venture capitalists, and 600 journalists from over 120 countries in attendance. The event has also enjoyed an incredible short history of achievements having grown in just a few years to a staggering 17,500 attendees and 1 million live stream viewers. So if you don't fancy any of the hideous Finnish winter snow, you can always set up a live stream on a caribbean beach.