The Indiana Conference for Women is closing its registration for its third annual Pitch Competition on September 1st in preparation for the event taking place on November 7th.
Teaming up with The Startup Ladies, an Indiana company focussed on identifying, educating and increasing investment in female entrepreneurs throughout Indiana, the conference gives women-led businesses the opportunity to showcase their company and receive support in a way that is not usually seen within the Midwest.
Three winners will be chosen from the applicants to pitch in front of respected industry professionals and will receive meaningful feedback to help them grow their business, get their name out there, and make connections with potential investors.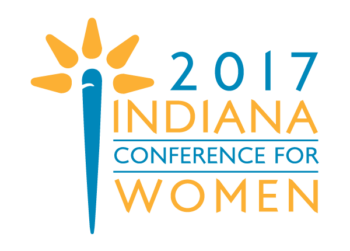 Last year's event featured 1,326 attendees, with over 50 acclaimed speakers, authors, and business experts. 712 companies were represented and the keynote speech was delivered by Arianna Huffington, founder of The Huffington Post.
This year's event will include a speech from Academy Award winner Diane Keaton along with New York Times best-selling author Gretchen Rubin, and former Global CEO of Chanel, Maureen Chiquet
One of last year's winners, outdoor adventure company DNK Presents, headed by wife-and-wife duo Danielle Wolter Nolan and Kate Nolan, could not have predicted the impact that being selected to pitch would have. This included a connection with $6 billion technology company Salesforce, which led to a collaboration with its Women's Inspiration Network for outdoor outings.
Writing for ICW's blog in August, Danielle said, 'This connection and business growth would not have occurred without our participation in the Pitch Competition at the Indiana Conference for Women.'
If selected, winners will attend three Startup Study Hall sessions run by The Startup Ladies and held in The Hatch, in Indianapolis on October 18th and 24th, and November 1st. These workshops will give winners an opportunity to prepare their pitches for the event and finetune them for the presentation on November 7th.
Applications to showcase at the event can be found here.