Analyte Health announced this week that it has received $22 million in financing from New World Ventures, Apex Venture Partners, and Mohr Davidow. Founded in 2007, the Chicago-based healthcare consultation network has been working to develop the next generation of personalized online healthcare information.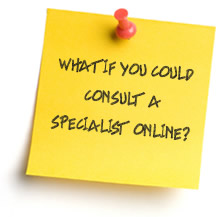 The company is aiming to specialize in new forms of healthcare consultation, and has already established websites specifically for sexual health, including SexualHealth.com and STDTestExpress.com. Analyte Health provides its members direct access to online health consultants, in addition to an array of helpful information on relevant health topics.
"We are committed to delivering the best patient experience possible," reads Analyte Health's mission statement. "We're focused on you, the health consumer, and our mission is to innovate from within the healthcare system by delivering the most relevant, expert, and engaging information and care… when, where, and how you want it."
STDTestExpress, its flagship service, provides valuable testing information including symptom information for sexual transmitted diseases and lab locations where users can get tested. The service will even enable users to get their immediate questions answered via live consultation over the phone. If a user decides they'd like to go through with testing, the website will help them schedule an appointment and give results online in three business days. If a user has tested positive and needs further advice, a doctor will call and can even provide a prescription, if necessary.
STDTestExpress is the first example of the kind of specialized online medical service that Analyte Health is hoping to create within its health network. In future projects, the company is aiming to further online health consultation for complex and specialized issues beyond sexual health.
The company's board of directors includes president and CEO Sridhar Murthy, co-founder Dan Malven, Lon Chow of Apex Venture Partners, and New World Ventures partner Matthew McCall.
"Analyte Health is at the cutting edge, using automation to provide consumers with high quality medical support that is easier, faster, and more affordable than traditional methods," said McCall. "We are pleased to be invested in a company which is so passionately pursuing change for the benefit of healthcare consumers."
The latest round of funding is the first venture round for the online healthcare company.