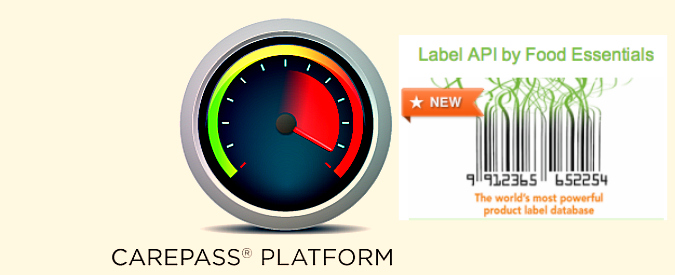 St. Louis-based FoodEssentials is the latest in the series of Health 2.0 companies to partner with Aetna's CarePass Developer Portal. FoodEssentials' Label API joins the Rewards API by EarnedIt and Medical Search by Healthline among other health and wellness APIs to form a platform that apps like iTriage, MapMyFitness, Thryve, FatSecret, Gympact, Strava, and RunKeeper have all integrated with.
According to Aetna's website, the company is creating a platform for consumers to manage their comprehensive health and wellness data: "As a consumer, however, the more apps you use, the more scattered your health experiences become, and the more fragmented your health journey can be. We created CarePass to bring all of those experiences together to empower the consumer with personalized insight into his or her health". Now that FoodEssentials is distributing their Label API as part of the CarePass platform, the company's food label data will become the only food label data provider promoted by the insurance giant.
"We're delighted to be partnered with Aetna CarePass as it aligns closely with our goal to get the power of our data out to as many people as possible – to influence change. Aetna's vision for Carepass is to aggregate the best health and wellness tools together in one place and to promote the innovation of the next wave of Health 2.0 – we're proud to be on the frontline of this revolution," says FoodEssentials CEO and co-founder Anton Xavier.
The FoodEssentials team first met the Aetna Carepass team at a Health2.0 code-a-thon event in San Francisco where both companies were sponsors of developer prizes. "We started off eyeing each other suspiciously from across the hall, but by the end of the event we recognized that our visions were aligned," continues Xavier.
With the rise in the Quantified Self movement and the growing popularity of healthy lifestyle apps, it was only a matter of time before insurance companies tapped into the vast data resources being generated by both users and data providers like FoodEssentials. To encourage developers to use the CarePass platform, Aetna is hosting partner integration workshops that will provide hands-on guidance to integrate with CarePass at events in Boston or San Francisco. In each city, the CarePass team will meet with 10 app teams for three days of workshops. At the end of the three days, the goal is to have a working technical integration with every participating app. The apps will have the opportunity to be showcased by Aetna for its 23 million medical members.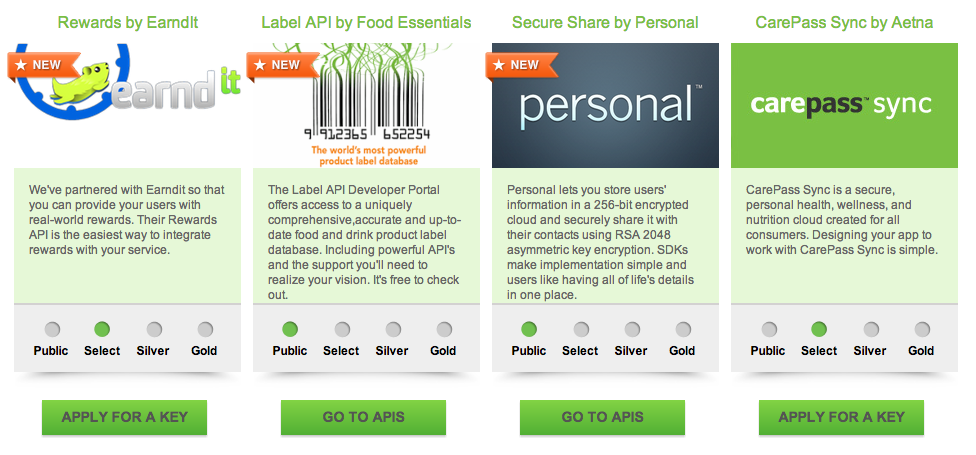 "We've been really impressed with how quickly the Aetna Carepass team have worked to put this partnership together. For such a large organization the Carepass team really functions more like a dynamic start-up, and so we're excited to be working with them on this initiative," notes Xavier.
FoodEssentials won an Arch Grant in 2012, and is based in St. Louis. Aetna is a a member of the Fortune 100, and is based in Hartford, CT.