We all have those gift givers in our life who don't quiet understand our personality enough to pick out a relevant gift. Usually they forget to include the receipt, or it's not really worth your time to drive to the mall and return it. At this point you have a few choices: regift it, throw it away, or send it to the Return Project. Founded by a 17 year old Entrepreneur, the Return Project hopes to offer a viable social good alternative for unwanted gifts.
[youtube id="6uo18ST821A" width="600″ height="350″]
The Gist: The Return Project was created to provide clean water to people in Africa through returned gifts. We send you a prepaid box, you send back your unwanted or unneeded gifts, and all the money goes to providing clean water.
Founder: Taylor Robinette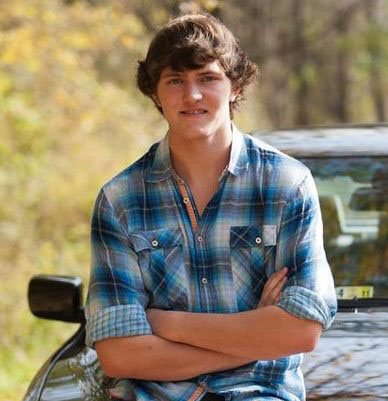 When/ Where: The Return Project was conceptualized during the 2010-2011 Christmas season and the site launched during January 2012. It started in Westminster, Maryland

Investors/Raising/funding: none – I paid for all start up costs

Back Story: Return Project was first conceptualized during the 2010-2011 holiday season. We were inspired by the fact that one dollar can provide a year supply of clean water to someone in Africa. We also thought of all the gifts you get that you don't really want. That game you'll never play. That gift card to a store you never shop at. We combined these two ideas to create a charity that returns your unwanted gifts and gives the gift of clean water to people who need it.

Inspiration: "I was inspired to start the charity when I learned that each dollar we receive could provide clean water for an entire year to someone who needs it. This and the amount of stuff we return each year was enough to convince me I had to do something."
Customers: Anyone who receives gifts…we truly believe that it doesn't matter if your 15 or 70, our service is for you and is simply enough for most people to use.
What does Entrepreneurship mean to you?
Entrepreneurship means the world to me. Ever since I can remember I have been starting businesses and trying to innovate. I feel that entrepreneurship is a way of expressing myself and that through entrepreneurship, the world will continue to move forward in a positive way. Over the years, I've learned that my entrepreneurial skills can be used to give back as well. I think that charitable giving will continue to be a big part of who I am throughout my career.
Where do you see yourself in ten years?
In ten years I see myself as the CEO of one of my startups. Currently, I'm in the process of getting funding for a new social network and hope to launch in the coming years. I hope that each and every venture I start does not just succeed financially, but more importantly are disruptive to the industries they are in. I hope one of my startups will make life easier for many people and maybe even change the world.
Taylor's drive and passion is undeniable. As a young entrepreneur he is setting the stage for his peers, making a name for himself, and helping others all at once. If you have any unused gifts sitting around in your attic send them out to Taylor and help him with this great cause.