Where are you finding your best technology hires for your startup right now?
The following answers are provided by the Young Entrepreneur Council (YEC), an invite-only organization comprised of the world's most promising young entrepreneurs. In partnership with Citi, the YEC recently launched #StartupLab, a free virtual mentorship program that helps millions of entrepreneurs start and grow businesses via live video chats, an expert content library and email lessons.
1. Track Their Previous Work

We find all of our tech folks based on the work they have previously done. If we find a well-built product in our industry, we figure out who built it and try to hire them. This works really well with design.
2. Mine Your Personal Network

After a couple years working in tech and going to user groups and hackathons, I've built a decent network of people with strong tech skills. Whenever I meet someone I think I might like to work with at some point, I put his name in a Google spreadsheet to remind me to follow up when we are hiring.
3. Ask Your Current Tech Team

Talent knows talent! The best place to find technology hires is to ask your current team who from their network would be a good fit with your business. Your technical team has the greatest understanding of business needs, of course. Equally important, as a startup, you need to make sure that the culture stays strong. Having your technical team recommend people gives you a leg up on making sure the fit is right.
– Aaron Schwartz, Modify Watches
4. Look at Your Own Promising Talent

Investing in educating promising talent through "apprenticeship programs" (structured, hands-on learning with senior developers) gives you the ability to train individuals the way you want them to be trained. There is no question it is an investment and takes more time, but you will see powerful results. We typically do a mix of apprenticeships and keeping strong networks in the developer community.
– Brandon Passley, Mobile Makers Academy
5. Note Great Sites

I keep a notebook in Evernote where I clip the sites of people who are doing interesting things that I'd like to work with in the future. I make a point of connecting with these people as I can. Then, when I'm ready for a new hire, I go through my notebook looking for a candidate or two I'd like to talk to about the opportunity. This isn't just a part of my standard networking process, but it's paid off for me on a regular basis.
– Thursday Bram, Hyper Modern Consulting
6. Find People on LinkedIn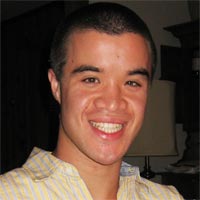 I've always felt it's important to maintain a strong presence on LinkedIn, especially for hiring purposes. This is the best place we've found for hiring technology professionals. Our business is online, so we've adopted a thorough vetting process for any new hire we consider. It involves a series of phone interviews and an extensive reference check as well.
– Andrew Schrage, Money Crashers Personal Finance
7. Everywhere!

This day and age, it's not about simply posting a job opportunity and filling a "role" on our team — instead, it's about being open to meeting great people and more than anything, finding culture fits that are in line with our mission, vision, goals, and personality. In short, our focus isn't on finding a specific skill set, but rather, finding the best people that mesh well with the culture we've established.
– Matt Cheuvront, Proof Branding
8. Use AngelList

Angel.co has always been an awesome network for entrepreneurs to find funding sources for their startups, but now they're also focusing on the other main challenge for tech startups: finding great talent. It's easy — you can rate potential hires in seconds and get intros to the best talent within days. It's also free (although rumor is that they're going to start charging soon).
9. Recruit at the Collegiate Level

We sponsor many programs at local universities close to our offices and seek out hard-working students who have a passion to grow. We treat them like experienced workers and allow them to grow quickly. We don't train them in technology — we want them to be self-sufficient engineers — but we do train them in soft skills. This accelerates their development and increases their loyalty to their mentors, which in turn helps the company.
– Robert Castaneda, ServiceRocket
10. Put Your Name Out There

Contributing to tech publications about company culture has allowed me to attract top tech talent by pushing them to reach out to me. If your company is appealing to the kind of people you want, they'll seek you out – making the hiring process much easier for both of you.
– John Hall, Digital Talent Agents
11. Utilize Jobvite

We use Jobvite and a generous employee referral bonus to hire our best talent. Jobvite enables employees to very easily post roles to any social network, share via email and more. The Jobvite referral codes mean employees will receive credit from anyone who applies and is hired through their network and links.
12. Visit Tech Talent Fairs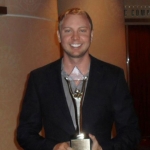 Talent fairs, such as Uncubed, have locations around the country and are unbeatable for networking and meeting qualified tech hires.
– Jared Christopherson, Yellowhammer
13. Hit oDesk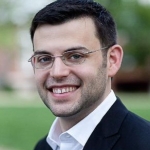 I've found the most success with a website called oDesk. This site allows you to review technical résumés that include feedback from people who have actually used those people before. The more you can filter and test someone before hiring, the higher the chance you'll be happy with their work.