Where are the best places to find high-quality tech freelancers?
The following answers are provided by members of Young Entrepreneur Council (YEC), an invite-only organization comprised of the world's most promising young entrepreneurs. In partnership with Citi, YEC recently launched StartupCollective, a free virtual mentorship program that helps millions of entrepreneurs start and grow businesses.
1. Dribbble

When finding graphic designers/developers, I often use Dribbble. It's an invite-only portfolio site for designers and is filled with some of the best in the world.  – Ryan Shank, Mhelpdesk
2. Co-Working Spaces

Co-working is a growing idea and most cities have one or more of these spaces. These shared work environments are spaces to work alone or collaborate, plus they're usually a professional location to meet clients. Tech freelancers, entrepreneurs and startups are attracted to them, so it's a great way to find talent. Work a day or two a week there and get to know people — you'll be sure to find talent.  – Kyle Clayton, Better Creative
3. Word of Mouth

Try to find freelancers from other great developers. Even developers that you don't know will provide help. For example, there was a CTO of a company I admired. I knew I couldn't get him for the job; instead, I shot him a LinkedIn message, told him I admired his work and asked for recommendations for freelancers. He was able to provide a few people he trusted, which vetted them for me.  – Adam Stillman, SparkReel
4. Your Own Community

We have only used freelancers from our local community because most of our work requires lots of ideation, creativity and brainstorming. This means most of our work happens in a room with a whiteboard, so remote freelancers won't work for us. We have found some really good talent through local incubators and technology meetups.  – Jyot Singh, RTS Labs
5. Toptal

I recently discovered a technology talent site called Toptal that is quickly becoming one of the best places to find high-quality technology freelancers. The co-founder of the site was recently named to the Forbes 30 Under 30 list because it's on track to do nearly $100M in sales this year by connecting tech companies to fantastic tech talent.  – Doreen Bloch, Poshly Inc.
6. Hackathons

I'm the organizer of Hack Nashville. All of the tech leaders driving our company forward have come from encounters at this event. Hackathons are a great place to work alongside talented developers, discover chemistry and see a mastery of the craft. Just make sure if you're attending that you're able to contribute in a meaningful way to a team.  – Avery Fisher, Remedify
7. GitHub

The great thing about GitHub is that you can see exactly what developers have worked on and built. For hiring engineers, this is far more valuable than a resume. Not everyone on GitHub will be looking for work, but it's a good way to screen for quality.  – Sathvik Tantry, FormSwift
8. Stack Overflow

While most active participants on Stack Overflow are not actively looking for contract work, more often than not you can convince them to help you at least part-time. You'll quickly be able to gauge their competence and skills based on the contributions they've made to the community, too.  – Firas Kittaneh, Amerisleep
9. Dice
Dice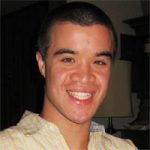 is a job search board targeted strictly to the tech industry. But employers can use it as well through job postings, a more comprehensive hiring campaign and other recruiting solutions.  – Andrew Schrage, Money Crashers Personal Finance
10. eLance

I've been using eLance for various development projects for over a decade and honestly it's the best platform to find high-quality tech freelancers. The nice thing is that you not only set expectations for what it is you want built, but dozens or more bids role in from all types of developers. Ratings help you make a choice based on your specific needs and budget.  – Kristopher Jones, LSEO.com
11. oDesk and LinkedIn
oDesk

 is great. However, sometimes pickings can be slim depending on what kind of tech help you're looking for. If this is the case, go to LinkedIn. You can find great freelancing talent from professionals who don't even know that they're freelancers yet. When you find them, just make sure you manage them through a freelance platform like oDesk to streamline payment and delivery.  – David Henzel, MaxCDN
12. Facebook Groups

We get our best referrals through Facebook. I just post in one of the groups asking if anyone knows someone who can solve a particular challenge. It works great because the referrals are already vetted by people I know and trust.  – Nicole Munoz, Start Ranking Now
13. Envato Studio
Envato Studio

 has recently become one of the fastest freelancer platforms. Envato reviews every provider to make sure they are affordable, reliable and provide quality work. The freelancers' profiles are also very informational — full of reviews, portfolios and available services. They've even built in stats showing total number of completed jobs and recommendation scores, as well as repeat clients.    – Kumar Arora, Aroridex, Ltd.