What is the most important thing a tech entrepreneur can do to acquire their first ~1,000 users faster?
The following answers are provided by members of Young Entrepreneur Council (YEC), an invite-only organization comprised of the world's most promising young entrepreneurs. In partnership with Citi, YEC recently launched StartupCollective, a free virtual mentorship program that helps millions of entrepreneurs start and grow businesses.
1. Link Everything Together

It's amazing to me when I see entrepreneurs market on different social media or through emails and they don't link to other social media platforms. The Internet is like a giant ocean comprised of several tides — you want your customers to surf the tide over to your other platforms. I always link to my other sites, social media, etc. When in doubt: link!  – Rob Fulton, Exponential Black
2. Price Smart and Market Aggressively

Startups fail quickly when they price extremely competitively (or try to undercut competitors). With narrow margins it is hard to budget for meaningful marketing campaigns that will allow you to drive traffic and conversions. Therefore, the best advice is actually making sure you can afford to invest in marketing that will allow you to fill your sales funnel.  – Firas Kittaneh, Amerisleep
3. Hire a PR Company

Bringing on a company that can help you with messaging and communicating your brand story to a wider audience is great for acquiring initial users. A really good PR firm will also help you land impactful stories in big media outlets that will definitely get you to 1,000 users fast. Whether those users stay around is another story.   – Rameet Chawla,Fueled
4. Build for Existing Communities

The first version of your product should solve a real problem for a real segment of people. The fastest way to connect with these potential users is to engage with existing communities during the product development process. Use tools like Dribbble and Behance to share early mockups and wireframes. Make these early adopters part of your product team.  – Neil Thanedar, LabDoor
5. Treat Each One Like Your Only Customer

Our first batch of beta customers received our product for free. Nonetheless, we treated each of them like they were our only customer. We wrote individualized emails and called them for feedback. On their birthdays, we sent them cards. The beta users then turned into paid users, and they became one of our best sources of new business referrals.  – Nanxi Liu, Enplug
6. Use Your Personal Brand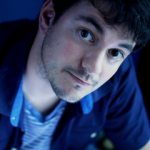 Leverage the people you know, connections you've made and communities you belong to. Use them and ask for their help spreading your product. These will be your first customers, meaning they'll have a rough experience with your early-stage product, so pay extra care to all of their feedback and use it to improve.  – Pablo Villalba, 8fit
7. Build "Growth Hacking" Into Your Product

Growth hacking revolves around the various tactics you can use to acquire growth. Start by building viral components into the design of your product, such as encouraging or allowing people to share something from your product onto Facebook, which likely reaches hundreds to thousands of their friends. You don't need to force people, but you should design the option to be available when they need it.  – Andy Karuza, Brandbuddee
8. Start Now

Focus entirely on customer acquisition. Iterate fast, double down on what's working and kill what's not working.  – Wade Foster, Zapier
9. Invest in Press

One of the most important things an entrepreneur can do to acquire users in the early stages is getting relevant press. An informative article in a magazine or online newspaper will draw potential users' attention to your company, while also reinforcing its legitimacy as a new technology. PR that targets your industry or niche is a great way to let a lot of people know about your startup.  – Doreen Bloch, Poshly Inc.
10. Focus on Quality Over Quantity

At first, you should work toward providing the best user experience possible for the current fans by observing behavioral patterns and constantly optimizing. Running a budding product that has 10 diehard fans will be more valuable to the team and more interesting to investors than having 1,000 mildly interested users. Tailor it to their needs and they will be inclined to spread the word.  – Bobby Emamian, Prolific Interactive
11. Offer Incentives for Referrals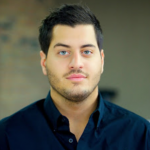 If you're introducing a new service people might be hesitant to try it out. Override their uncertainty with a discount. The option to pay less than full price makes their decision a little easier. Not to mention, the discount could be shared via a two-way referral program. If it's simple to use, and both the customer and their friend are incentivized, it's a win-win for them and your user growth.  – George Bousis, Raise Marketplace Inc.
12. Leverage Your Peers

If you can't get friends and family to use your service, it might not be viable. Most startups should pass this test first. Post on your social media and get your friends to share your invite code or sign-up link. There are also communities or forums for sharing new ideas where you can easily find early and forgiving adopters eager to get aboard the latest trend.  – Gideon Kimbrell, InList Inc