What's the most exciting development you've seen in AI recently that can help any business?
The following answers are provided by members of Young Entrepreneur Council (YEC), an invite-only organization comprised of the world's most promising young entrepreneurs. In partnership with Citi, YEC recently launched BusinessCollective, a free virtual mentorship program that helps millions of entrepreneurs start and grow businesses.
1. Facial Expression Decoding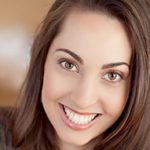 The face is the window into the buying soul. Companies like Emotient and Affectiva are developing AI technology to read and decode people's faces. Imagine being able to read your customer's emotions as they use your product or service. Or being able to target ads to people when they make a sad or angry face. This is the future of business to customer interaction.  – Vanessa Van Edwards, Science of People
2. Automated AI

The latest and most significant advancement in the area of artificial intelligence is the ability to generate predictive models in a hands-off manner. Automated AI requires a hands-off approach to three fairly complex undertakings: data ingestion, ETL and parameterization. As this process approaches real time (instead of days or hours), we will achieve inductive search.  – Amir Behbehani, Serial Metrics
3. Virtual Assistants

The virtual assistant Amy, or x.ai, is the most exciting and beneficial use of artificial intelligence I've seen for entrepreneurs. "Amy" is an AI assistant that schedules meetings but interacts with your contacts like a human. It's fantastic and saves me hours each week while delighting my contacts. The best part is that the service is completely free.  – Brittany Hodak, ZinePak
4. Natural Language Processing

We use a software that leverages natural language processing to make suggestions on how our sales representatives should communicate with customers. The software analyzes existing information about a person's email communication and classifies their personality. Based on the personality, the software recommends the tone and style our sales rep should use in their emails to the recipient.  – Nanxi Liu, Enplug
5. Deep Learning

Deep learning is a form of AI in which a machine can learn through data representations. The machine then produces algorithms that allow it to correctly identify faces, patterns, etc. Business applications include the obvious (like speech and image recognition) and the non-obvious (like what sales approaches will work best for particular customers).  – Alexandra Levit, Inspiration at Work
6. Universal Translators

The Skype Translator, which will debut in beta by year's end, translates speech in real time, allowing anyone to talk naturally with anyone else. The AI software examines millions of translated sentences. For voice recognition, it breaks down samples of the spoken word, analyzing them until it achieves a sophisticated grasp of the ways sounds combine to form speech.  – Murray Newlands, Due.com
7. Desktop Voice Recognition

Microsoft recently introduced Cortana alongside Windows 10. This is the first Microsoft desktop platform to include voice recognition capabilities tied to the integral aspects of the platform. In the past, voice recognition was limited to minor dictation features.    – Lane Campbell, June
8. Business Forecasting

AI is increasingly being used to bridge the gap between quantitative and qualitative analysis of marketing prospects. AI can identify which customers are likely to make similar purchases within a given time frame, automatically segment databases, and continually learn from their patterns of usage. By continually improving itself, AI helps make business forecasting both automatic and accurate.  – Dave Nevogt, Hubstaff.com
9. Temperature Regulation

Home automation isn't just cool, it's an opportunity for business owners to save serious money on heating and to also stay safe. Nest (a Google company) is a home automation producer of programmable, self-learning, sensor-driven, Wi-Fi-enabled thermostats, smoke detectors and security cameras. With Nest you can program your thermostat to reduce heat bills and install a camera to stay safe.  –Obinna Ekezie, Wakanow.com
10. Healthcare Monitors

Healthcare costs are a major expense for lots of businesses. That's why it's so encouraging to see hundreds of startups working to make you the "CEO of your own health" (i.e. allowing you to manage your health, and in some cases even replace doctors and hospitals, with a combination of AI and personal smart monitors). You can self-diagnose anytime, anywhere.  – Brian David Crane, Caller Smart Inc.