A South Korean company parsed through the hit 1997 film Titanic, not to create an illusion of depth – that task fell to a team working with director James Cameron – but to add non-visual sensations: Salty sprays, crashes of impact, and even odors.
The question, perhaps, is whether that adds anything at all to the final product.
The technology is called 4DX, and it's being marketed by Asian theater chain CJ CGV as a further enhancement to 3-D films. It combines air sprayers, automated seats, fog machines, controlled smells, and lighting effects installed in specialized theaters to, at the very least, permanently change the character of a feature film.
Company materials advertise the technology as an "an all-five-senses" experience, but it is unclear how it would interface with a theatergoer's sense of taste using the techniques listed.
The company is also working on 4DX versions of The Hunger Games and The Avengers.
And 4DX could soon be coming to a theater near you. Titanic will only be shown in 4DX overseas, but the Los Angeles Times reports that the company has opened an office in Hollywood, and has future plans to open 4DX theaters in the United States .
The infamously perfectionist Cameron hasn't weighed in, but CEO Ho Seung Lee called Titanic "one of the greatest films ever made," and said presenting it in 4DX is "a great honor."
Could a product like 4DX succeed in the long run? It sounds gimmicky to the point of self-parody, but industry leaders may harbor a long-shot hope that it could revive the flagging 3-D film craze. In a sense, the technology's blasts and sprays are not entirely dissimilar from distractions found on amusement park rides – in a poetic reversal, perhaps, of the 2003 Pirates of the Caribbean, which was adapted from a Disney ride.
Whether it could gain a foothold – even long enough to cover the costs of installing the specialized theaters – is less than certain, especially after the mid-century failure of Smell-O-Vision.
In a CJ press release, Twentieth Century Fox co-president Paul Hanneman called the process "a revolutionary cinematic technology that is already changing the way certain demographics view films."
"We look forward to continuing our relationship with 4DX," Hanneman said.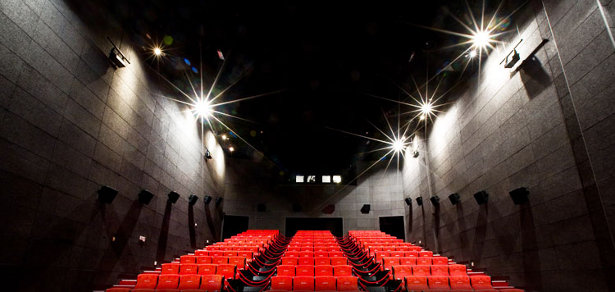 Image: CJ CGV