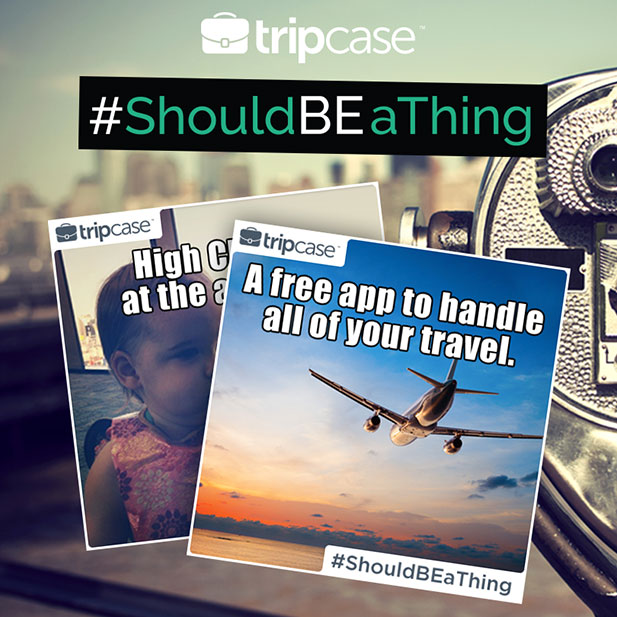 The travel industry is kind of like a never-ending war. Mergers, customer tools, gimmicks, ad campaigns, extra legroom, last minute discounts, the reintroduction of peanuts – it's all in the daily fight for the hearts and minds of travelers.
And then there's travel itself. TSA, online bookings, car rentals, text flight alerts, e-mail confirmations, hotel reservations, driving directions, informing family and friends of where you'll be and when you'll be there, and more. And the stress involved with juggling and tracking all that information, using multiple tools and apps, is another wonderful addition to the travel experience. Not!
But, as all one billion active app users in the world have been trained to ask, "Is there an app for that?" It's time for one app to simplify travel. But is it really out there?
Well, yes! Glad you asked! Now, there's a really cool travel app designed to replace that stress with the soothing sounds of… no stress, a fun way to win some free stuff, and stop human trafficking while you're at it. Stress-free travel, free stuff, the betterment of society… now that's kind of a big deal.
The app is called TripCase. Many of us haven't heard of TripCase since their competitors, like TripIt and FlightTrack, have been marketing themselves excessively across the interblog in recent months.
However, TripCase is a wee bit different and potentially will become the leader in the travel app space. It is backed by Sabre – a spinoff of American Airlines, the power behind Travelocity, and the processor of one billion travel transactions daily. If you were to compare Sabre to companies in other verticals, you would group them with the likes of Google, Facebook and Amazon, and find them in the top 10 of all business computer systems.
And, unlike many of the competitors, it keeps all your travel items in one place.
"Since we know people go everywhere with their phone these days, and the average person has more than 32 apps, it makes sense to offer a single home to collect all the travel-related info and fit it in your pocket." Carrie Mamantov, TripCase Manager of Brand and Strategy, said. "Why jump between apps and email confirmations for each part of your trip when you can have it all in one?"
They are also engaging in some rather interesting marketing tactics. Recently, they were in San Diego as part of their "#ShouldBEaThing" campaign, handing out socks in front of the TSA screening area because, apparently, socks for walking through airport security should be a thing.
"Our crew looks at the experience through the traveler's eyes — flight alerts, seat maps, phone numbers, weather and directions are all tied together within your itinerary," Mamantov said. "And having it all in one free app should be a thing."
So enough about them. What's in it for you beyond a great new travel app to transform your travel headaches into a virtual trip to the spa?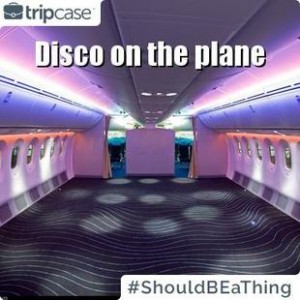 It's pretty simple; free stuff in exchange for your creativity. Go to ShouldBEaThing.com, and create a "travel meme." Upload a photo, add some text, and submit. It's rather simple, actually. If your meme gets lots of votes, you win prizes. And for every submitted meme, TripCase will donate $1 to the Polaris Project, an organization dedicated to combating human trafficking.
But wait, there's more!
If the right opportunity comes along, your idea might be made into reality by TripCase and Sabre. So, a useful app, free stuff, fun creativity, societal impact, and potentially seeing your meme become reality.
TripCase is seemingly out to prove they #ShouldBEaThing. And maybe they're right. Maybe stress-free travel should be a thing. I'm on board! What do you think? Leave your thoughts in the comments.