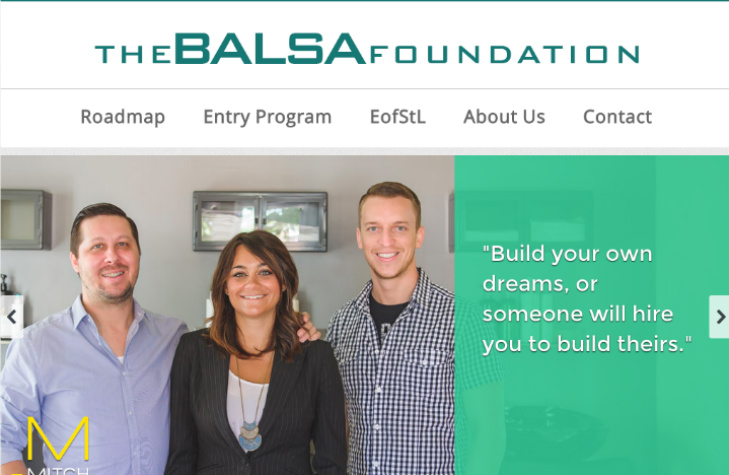 The BALSA Group, a student-led non-profit consulting corporation, has launched The BALSA Foundation, an initiative that aims to assist budding entrepreneurs in starting new businesses. Founded on the premise that entrepreneurship should be accessible to everyone, The BALSA Foundation will support individuals with business ideas who may lack the background, resources, or funds needed to get started.
The Foundation will provide the following support to all applicants:
The Entrepreneur's Roadmap: A freely available step-by-step guide that explains the process of business formation and development.
The Entrepreneurial Entry Program: A two-phase program that includes constructive feedback from experienced business advisors and the potential to be awarded a non-dilutive grant of up to $5,000.
Through the Roadmap and Entry Programs, The BALSA Foundation will empower individuals by providing assessment, hands-on support, direct execution strategies, and the resources needed to get their businesses off on the right foot and poised for pursuing independent funding and soliciting additional investors.
"We hope to ignite the entrepreneurial spirit of St. Louis by instilling individuals with confidence and providing access to the tools needed to move from a fresh idea to a lasting business," said Brett Maricque, President of The BALSA Group, of his vision for The BALSA Foundation. Brett added, "We want to make the process of founding a business
straightforward and easy to follow so that ideas can become reality."
To apply, individuals must submit a one-page application by November 10, 2014 describing her or his idea at The Balsa Foundation Applicants must demonstrate a business need for their idea, a passionate for the pursuit of their idea, and a strategic plan for executing their idea. The BALSA Foundation will review applications and provide direct, real-time feedback to guide entrepreneurs as they develop their ideas. Roughly 5-8 awards of up to $5,000 will be announced on December 12th, 2014. Business ideas, both for-profit and non-profit, are welcome.