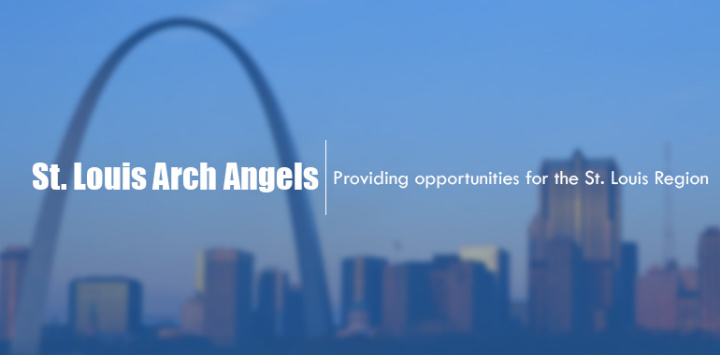 At a recent meeting at Washington University's Olin School of Business, four different companies (Better Weekdays, Pulse Therapeutics,Prosper Women's Entrepreneurs and Elemental Enzymes) each pitched their business to a group of local investors. And local investors were able to decide, on the spot, if they were interested in investing in any of the companies.
Each company gave a presentation and those in attendance asked questions about the respective companies, their business models and why it would be a good idea to invest in them.  Each investor was able to indicate if they had interest in the deal or if they were taking a pass.
The group of people making the investment decisions was the St. Louis Arch Angels—which is the largest organization of angel investors in the St. Louis area. An angel investor is someone who provides capital for early-stage startups, usually in the form of equity. There are approximately 300 active angel investors in St. Louis. These Arch Angels meet approximately once a month, and each meeting follows a similar format.
The angel investors are looking for a sizable return on their investment – much larger than the returns on traditional investing given the oversized risk involved. However, the motivation for angel investors usually goes deeper than a financial return. Many angels get involved as a way to mentor younger entrepreneurs, and for Arch Angels as a group, the purpose is to help build out a more vibrant entrepreneurial community in the St. Louis area, said Gil Bickel, the chairman of Arch Angels.
The group started in 2004 with just a handful of people, including Bickel. He said that as the startup community began to grow in the St. Louis area, there was a need to begin an actual group to sort through all the investment interest.
"One of the biggest issues that entrepreneurs have is getting time with investors," Bickel said. "Entrepreneurs always call with a great idea and ask for 15 minutes, which really turns into two hours. What a group of investors decided was that a formal group to consider these great ideas needed to be formed."
This formal group has grown significantly in both size and clout. Since inception, Arch Angels has invested more than $40 million in 54 different companies. Prominent St. Louis startups that Arch Angels have taken a stake in include aisle411, Bonfyre, LockerDome and Pixel Press. The membership of the group continues to increase too. Starting with just a few members, there are currently more than 70 members of the group, and Bickel said the goal is to increase that to 100 within the near future.
Several criteria must be met in order to join Arch Angels. That person must be an accredited investor, meaning that they must earn $200,000 annually ($300,000 for couples) and/or have a net worth of $1 million excluding their primary residence. Moreover, in addition to membership dues, angels must pledge to invest $50,000 in startup companies, either in investments recommended by the angels or based on their own decisions.
The type of people that come to these meetings vary widely. Most of them are what Bickel called "the working rich," people who hold leadership positions at some of the biggest companies in the St. Louis area. Others are retired businessmen. But Bickel said some children and grandchildren of very wealthy individuals are coming to these meetings in efforts to put some of their inheritances into the entrepreneurial community.
"We've gotten a lot of people interested in the entrepreneurial fire," Bickel said.