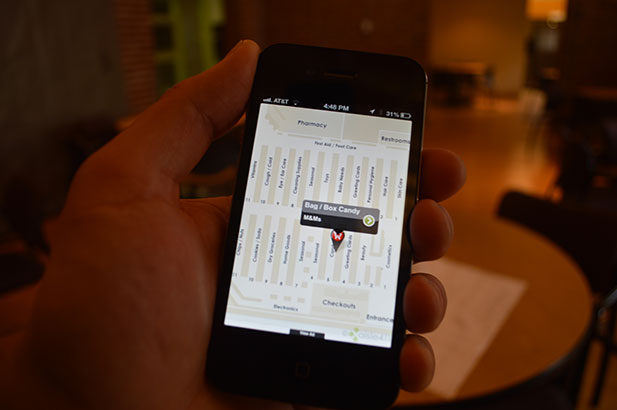 Retail-focused indoor location technology platform aisle411 – which is currently used in big-box retailers like Walgreen's, Home Depot, and Shop 'N Save – today announced a $6.3 million Series A round of financing led by Cultivation Capital, the St. Louis-based early stage venture capital firm.
"We're extremely excited to lead another successful Series A round," said Cultivation Capital General Partner, Rick Holton, Jr., who along with Cultivation's Dean VandeKamp will join aisle411's board of directors. "aisle411's success is validated by the leading retailers who have adopted its technology, and we expect this round of funding to allow aisle411 to expand the company's product offerings and grow its reach into the global retail market."
The new funding round brings aisle411's total to more than $10 million since its founding in 2008, and investors in the Series A round also include Google's Don Dodge, who will serve as an official advisor to the aisle411 team, as well as Plug & Play Ventures of Silicon Valley and others.
With 90 percent of retail sales still conducted inside bricks-and-mortar environments, aise411's technology platform allows consumers to search, map and locate any retail product down to the section of an aisle that it's located in. The platform organizes and monetizes retailers' product inventory, location data, and enterprise software space planning systems and store maps.
"We've seen a significant increase in demand from the retail market for our services," said Nathan Pettyjohn, founder and CEO of aisle411.  "The investment round allows us to aggressively scale to a growing list of global retail partners."
With a reported 20 percent of in-store retail revenues lost due to the frustration of customers not finding what they need easily, aisle411's service is designed to drive higher customer satisfaction, brand affinity, and a deeper level of engagement between the retailers and its customers by simplifying the shopping experience.
"We're essentially turning a consumer's mobile phone into a personal shopping concierge and allowing retailers to connect with the shopper at the moment they want to make an in-store purchase by putting the inventory of any size retail store into the customer's hands," said Matthew Kulig, Co-Founder and CFO at aisle411, who also sees aisle411's raise as proof of the growing tech startup strength in St. Louis. "The start-up ecosystem in the region is exploding thanks to Cultivation Capital's commitment to innovative companies like aisle411."
In addition to Walgreen's and Home Depot, the company's technology is also used by grocery store chains Schnucks, Hy-Vee, Price Chopper, and other major retailers across the U.S.