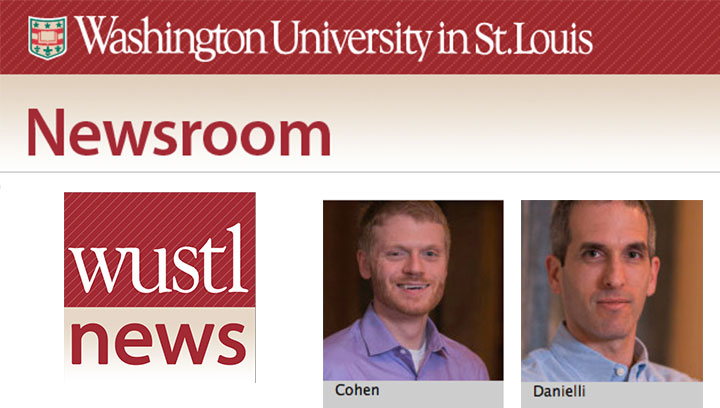 Two Washington University students and previous Olin Cup winners have been chosen as Pipeline Fellows today, which was also founded by a WUSTL alumnus.
Pipeline is a year-long program that specifically focuses on accelerating growth of high performance entrepreneurs.  It was founded by Washington University alumnus Joni Cobb, who graduated in 1991.  The program is exclusive and only a select few Midwest entrepreneurs are chosen to join.
This year, Tom Cohen, PhD, post-doctoral research scholar at the School of Medicine and co-founder and CEO of Nanopore Diagnostics, and Amos Danielli, PhD, post-doctoral research scholar in biomedical engineering at the School of Engineering & Applied Science and founder of MagBiosense, are among this year's class of Pipeline Fellows.
See the full release here from Washington University's Newsroom and congratulations to these students.