Women Entrepreneurs of St. Louis (WEST) has recently announced the creation of a network focusing on the inclusion of female entrepreneurs in the city's startup scene. WEST was first announced earlier this month, and is set to hold a launch party for the women entrepreneur network on December 6th.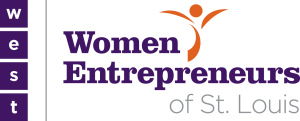 WEST was founded by Jenny Dibble, entrepreneur and chief marketing strategist at St. Louis marketing firm TrafficPRM. Dibble founded a similar group called the Young Female Entrepreneurs while living in Seattle in 2007, and the group continues to be an active part of the city's startup community today.
"When I moved 'home' to St. Louis in 2011 after being in Seattle for the past five years, I was pleasantly surprised with the level of entrepreneurship happening in St. Louis," wrote Dibble. "However, every event I attended I noticed a strange absence of women. Where are all the female entrepreneurs?"
Dibble decided that an exclusive group aimed at bringing women entrepreneurs together every month could work just as well in St. Louis as it did in Seattle. With the help of local women entrepreneurs including Appistry CFO Jean Robison, Material Mix founder and CEO Allison Carmen, Spry Digital partner Sheila Burkett, and AEGIS attorney Mariquita Barbieri, WEST made its debut in the St. Louis entrepreneurial community this month.
The upcoming launch event is set to take place at Lab1500, a soon-to-launch startup space located in downtown St. Louis. Tickets for the event will run you $15, though food and wine are covered in the admission price. According to the event page, the initial meeting of women entrepreneurs will set the tone for the year to follow, so make sure to take part if you want to help shape the future of the burgeoning St. Louis network.
Visit WE-STL.com for more information about the entrepreneurial network for women, and read Dibble's blog post for further details about next month's launch event.