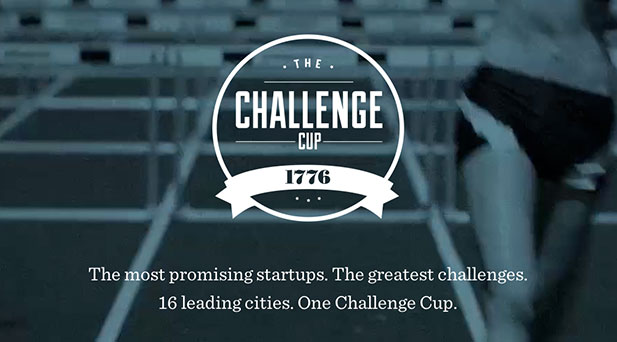 Are you an innovative new startup in need of some funding and mentorship?  You might consider a global startup competition to help launch your vision, and if you're in the Midwest – consider applying for the Challenge Cup Global Startup Competition.  Applications are open now for Washington, D.C., Chicago, Moscow and Berlin for the "Challenge Cup" – a 16-city challenge for the "most promising startups tackling the biggest challenges," Washington startup incubator, 1776, reported.
Education, health, energy and smart cities are the four categories considered.  However, if you're interested, you better hurry.  Applications for the first round mentioned above will only be accepted until tomorrow, October 11.
The competition was announced by 1776 early this summer. Washington, Chicago, Moscow and Berlin startup communities are all facilitating the first round of the competition. Chicago startup incubator 1871 announced their call for applicants last week.
"To be accepted, companies must be less than three years old, have less than $3M USD in revenue to date, have a scalable product or service already in the market, evidence [of] some level of traction (active users, enterprise customers, or revenue), and have raised less than $1.5M USD in capital," according to their website.
The final round of the competition will commence this May in Washington, narrowed down to 64 startups. The final eight startups chosen will receive cash prizes, and 1776 will present the winner with a $150,000 investment.  In addition, each regional competition will offer a two-day "pop up accelerator" with mentorship from competition judges, investors and local entrepreneurs.
"We have an incredible opportunity to reach a global audience," Harris said in an interview at the time of the Challenge Cup launch in July.  With the first round of applications due tomorrow, Midwest startups should get to work.  If you're outside of this area, the second round applications for London, New York, Los Angeles, and Boston are due on October 25.