In a press release today Microsoft announced that it has sold 650 of its recently-acquired AOL patents to Facebook for $550 million.
Earlier this month Microsoft bought the majority of AOL's patent portfolio, acquiring more than 900 patents from the former internet giant. AOL still retains 300 patents of its own, along with licensing to the ones it sold to Microsoft, which payed $1 billion in the deal.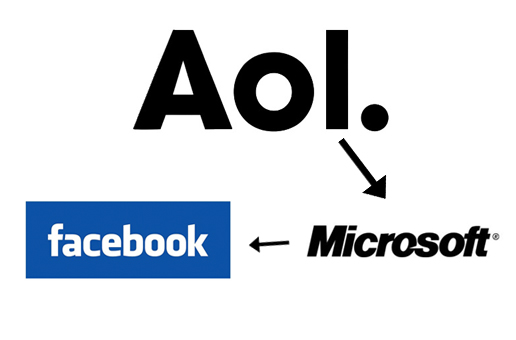 Microsoft acquired the AOL patents to strengthen its library in the long fought war with search giant Google. Each company has been snatching up available patents in an effort to secure its respective technology, particularly in the areas of search and advertising. Last year Google acquired 1,000 patents from IBM alone.
Facebook's general counsel called the deal "an important acquisition for Facebook." In the press release he said, "This is another significant step in our ongoing process of building an intellectual property portfolio to protect Facebook's interests over the long term."
VentureBeat, citing sources familiar with the deal, claims that Microsoft and Facebook wanted to work together to secure the AOL patents earlier this month, but the auctioning process wouldn't allow it. The sale today is reportedly a result of those limitations.
Brad Smith, Executive Vice President and General Counsel of Microsoft, said that the deal with Facebook is aligned with its plan after it won the patent auction: "Today's agreement with Facebook enables us to recoup over half of our costs while achieving our goals from the AOL auction." Smith reiterated that the acquisition of AOL's patents were meant to strengthen Microsoft's existing patent portfolio.
Facebook's deal with Microsoft comes hot on the heels of a Yahoo patent lawsuit filed against the social network last month. Yahoo alleged that Facebook had infringed upon ten of its patents, including the creation of profiles, advertising, and being a social network in general. With its  May 17th IPO date on the horizon it's likely Facebook is looking to avoid similar litigation with the purchase of the AOL patents.