A flurry of rumors today have pointed to the potential acquisition of Yammer by software giant Microsoft. The yet-to-be-confirmed deal may be announced as soon as next week, sources say.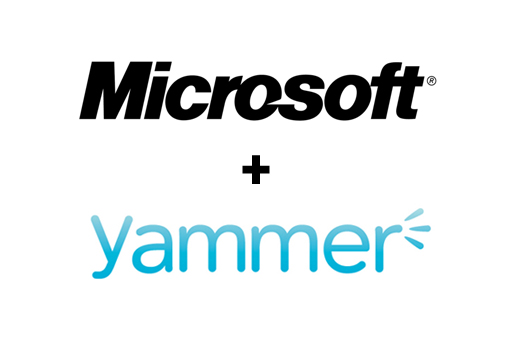 Microsoft is likely looking to acquire the enterprise social network to beef up its SharePoint service, which currently serves as a web-based business collaboration tool. With the recent launch of Microsoft's social networking search engine, the company may even be looking to bring Yammer features directly into its so.cl network, which is based around collaborative learning.
The acquisition of Yammer would fall in line with other recent social media grabs, including companies like Vitrue and Collective Intellect, which were purchased within the last few weeks by business technology giant Oracle.
In its most recent round of funding led earlier this year by DFJ Growth, Yammer brought its total financing up from $57 to $142 million. According to the company, the enterprise social network is used by 85 percent of Fortune 500 companies and currently has more than 4 million users.
A recent video made by Jake Wengroff, Director of Social Media Strategy and Research at consulting firm Frost & Sullivan, pointed out that several of Microsoft's services already feature Yammer integration, including Microsoft Dynamics and Office 365. Wengroff singled out Yammer's recent purchase of OneDrum, a service that enables users to share and edit Microsoft Office documents online, as a good indication that Microsoft is looking into acquiring the company.
Earlier today Microsoft announced that it will be holding a press conference on Monday at a currently-undisclosed venue in Los Angeles. Many are speculating that it will announce the Yammer acquisition at the mystery event next week.
While the details will continue to be disputed before we hear anything official, many are agreeing that the $1 billion price tag reported by Bloomberg feels a bit on the steep side. We'll have to see how things shake out over the next few days as we wait for the official announcement.